For more information, please contact
John Chenery
More transit is good, but it has to be done right
May 11, 2021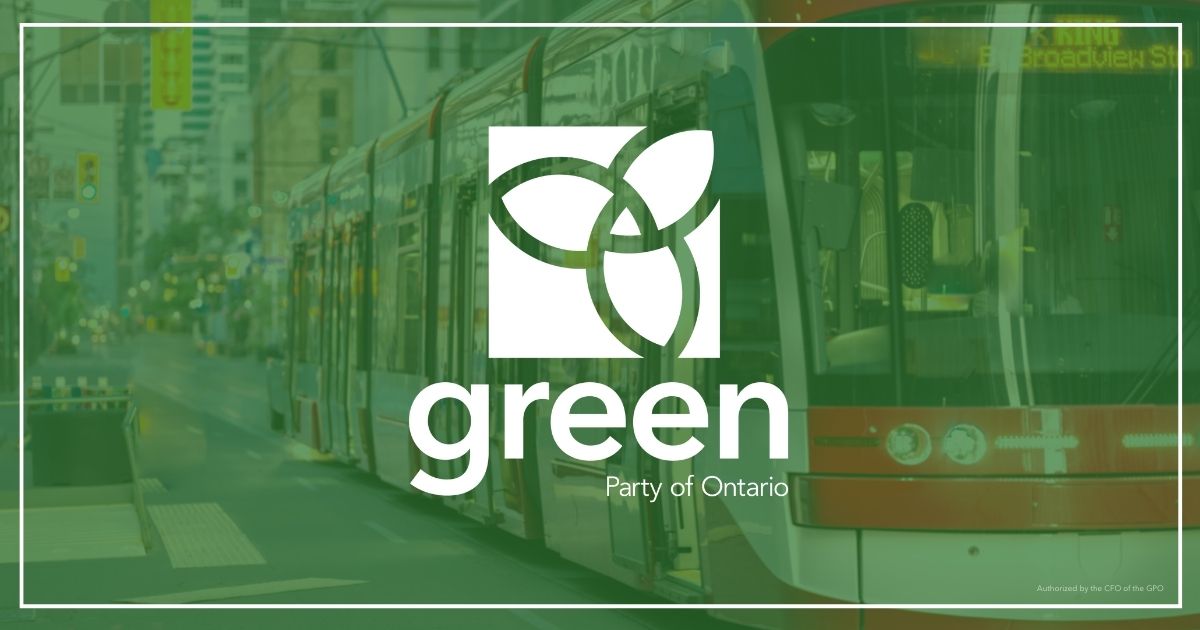 QUEEN'S PARK — Mike Schreiner released the following statement in response to today's $12 billion transit funding announcement:
"Greens welcome more funding for public transit in Ontario. We need to move away from carbon emitting transportation and towards cleaner transit that is both accessible and affordable.
And we need to build transit infrastructure that makes sense.
That's why it's inexcusable that Doug Ford keeps pushing forward with Highway 413, which will cost taxpayers $10 billion and rip up the Greenbelt and farmlands.
Instead, let's use transportation funds to plan for accessible inter-regional transit. This way Ontarians won't have to rely on cars and long commutes just to get to work. And they will have more time for their families and community.
We also need to make sure there is proper community consultation for projects like the Ontario Line. It's important that transit infrastructure benefits the neighborhoods it's supposed to serve while minimizing environmental impacts.
Today's announcement is a good start, but if we want a world with affordable, accessible and electrified public transport, then much more needs to be done."
-30-