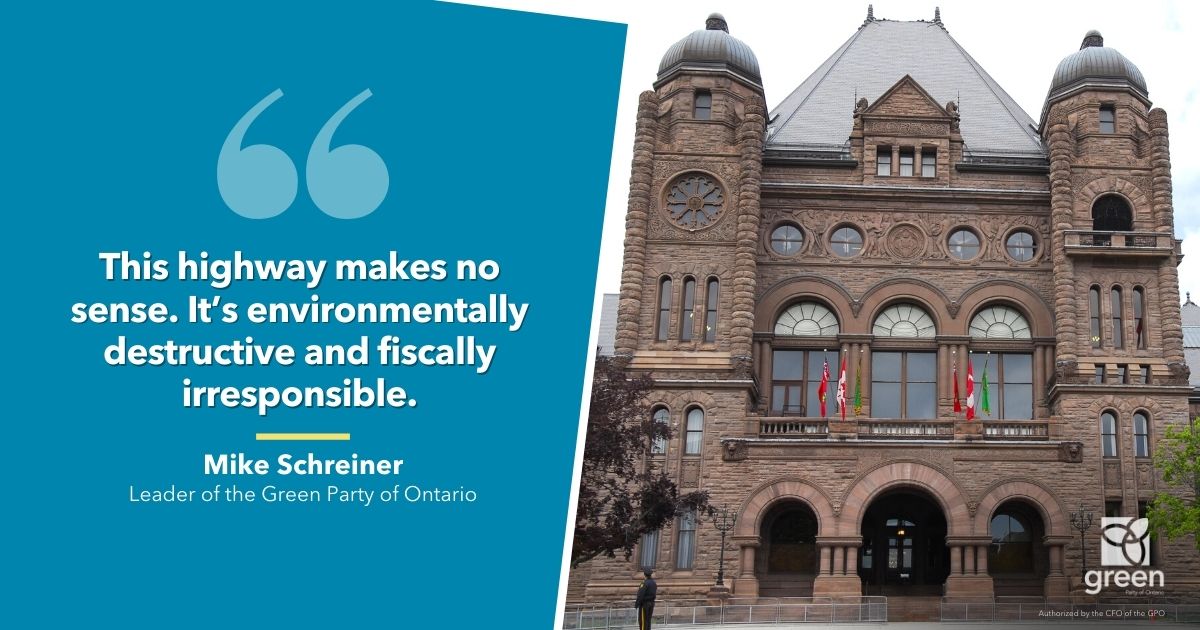 QUEEN'S PARK — Mike Schreiner released the following statement in response to reports that wealthy developers are influencing Ford's push for Highway 413:
"Greens have been calling for the cancellation of Highway 413 since it was first reintroduced by Ford because it threatens our food security and greenspace.
We now learn that these decisions stand to benefit wealthy donors of the political status quo. Key developers who own land along the proposed Highway route have donated thousands to the PCs, the Liberals and the NDP.
This highway makes no sense. It's environmentally destructive and fiscally irresponsible.
And experts have said it will actually make gridlock and congestion worse, not better.
Ford needs to stop putting his wealthy friends before the public and start making decisions that actually benefit the people of Ontario.
Highway 413 is yet another example of Ford's agenda seemingly being dictated by his wealthy donors.
I will continue to lead the fight against Highway 413 at Queen's Park and work with local community groups and municipalities to get this reckless project cancelled once and for all."