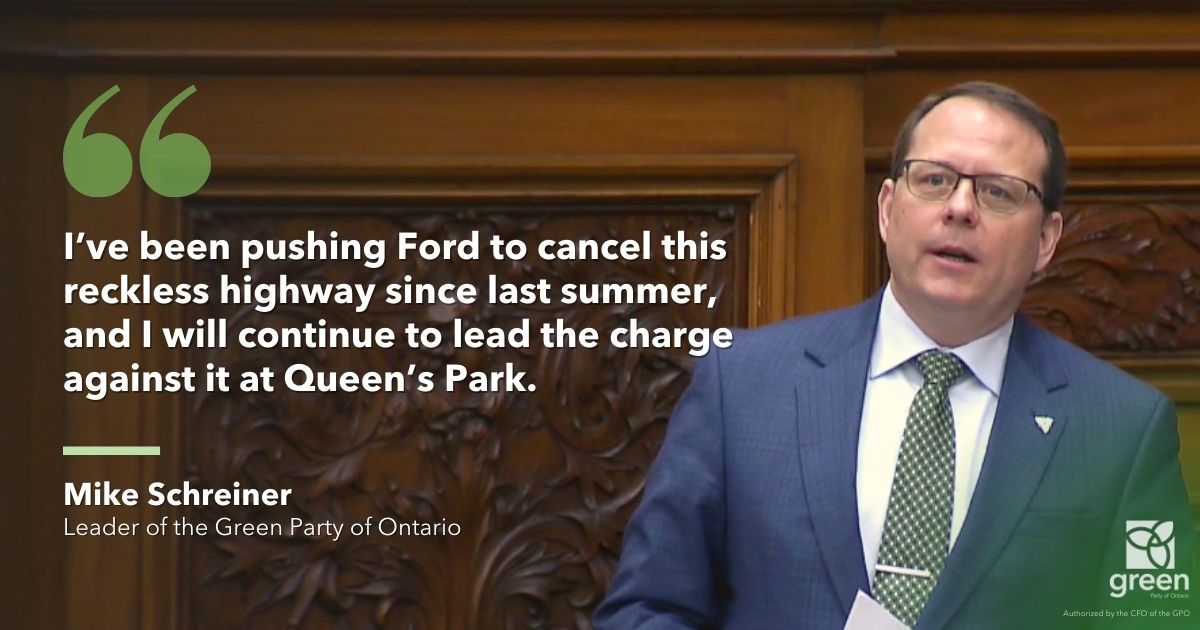 QUEEN'S PARK — Mike Schreiner released the following statement on Highway 413:
"Ford needs to get his priorities straight by putting people before speculators.
Ontarians have urgent needs that require decisive and transparent action from the government.
Instead of spending $10 billion on an unnecessary and destructive highway, Ford should invest that money towards a comprehensive safe workplaces plan, mental health supports, protections for LTC residents, affordable housing and measures to get small businesses back on their feet.
I've been pushing Ford to cancel this reckless highway since last summer, and I will continue to lead the charge against it at Queen's Park.
Ford's path to economic recovery entails bulldozing over wetlands, the Greenbelt and prime farmland.
Greens are calling for a green and caring recovery that protects the places we love, invests in people and creates caring communities where everyone has a chance to thrive."



Take Action: Help Us Stop HWY 413.