For more information, please contact
John Chenery
Ford supercharging misuse of MZOs
March 4, 2021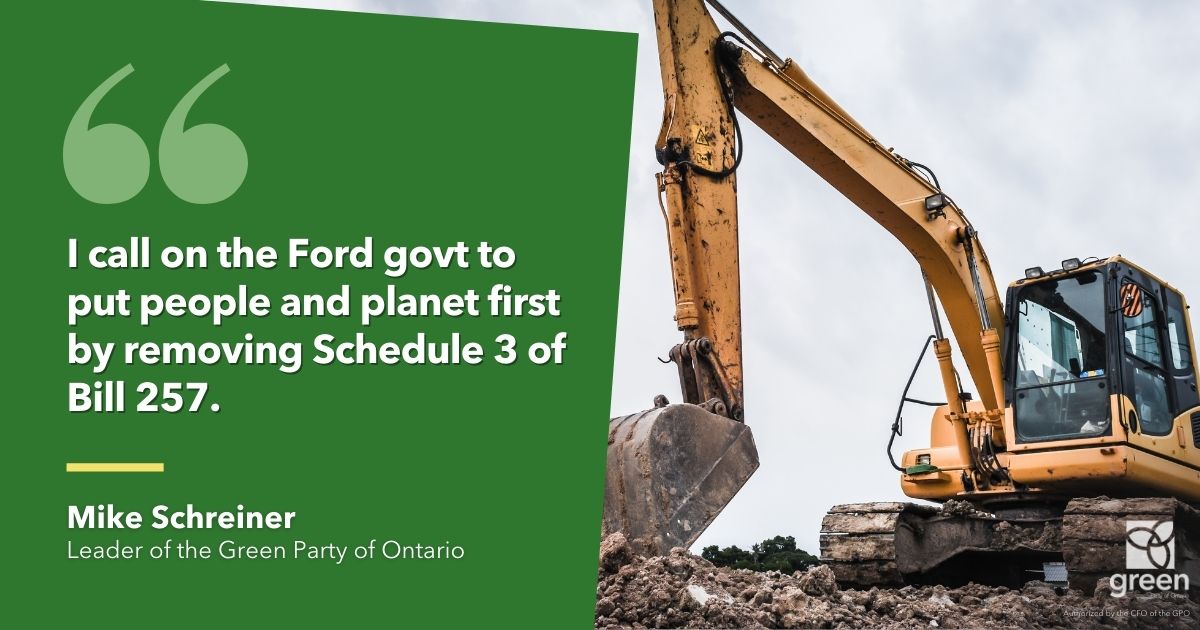 QUEEN'S PARK — Mike Schreiner released the following statement in response to Bill 257 and the government's proposed changes to the Planning Act:
"The Ford government is declaring open season on environmental protections.
By pushing through legislation that will allow MZOs to run roughshod over the Provincial Policy Statement, Ford is giving yet another greenlight to environmentally destructive developments that threaten the places we love.
It's vital that Ontarians have a voice in protecting the farmland, wetlands and greenspaces that sustain and protect us.
We need to protect provincially significant wetlands like Duffins Creek that clean our drinking water and protect us from flooding.
We know that protecting nature keeps our families, homes, and communities safe.
The government is throwing out decades of important planning laws and concentrating power in the hands of the Minister.
I call on the Ford government to put people and planet first by removing Schedule 3 of Bill 257."
-30-