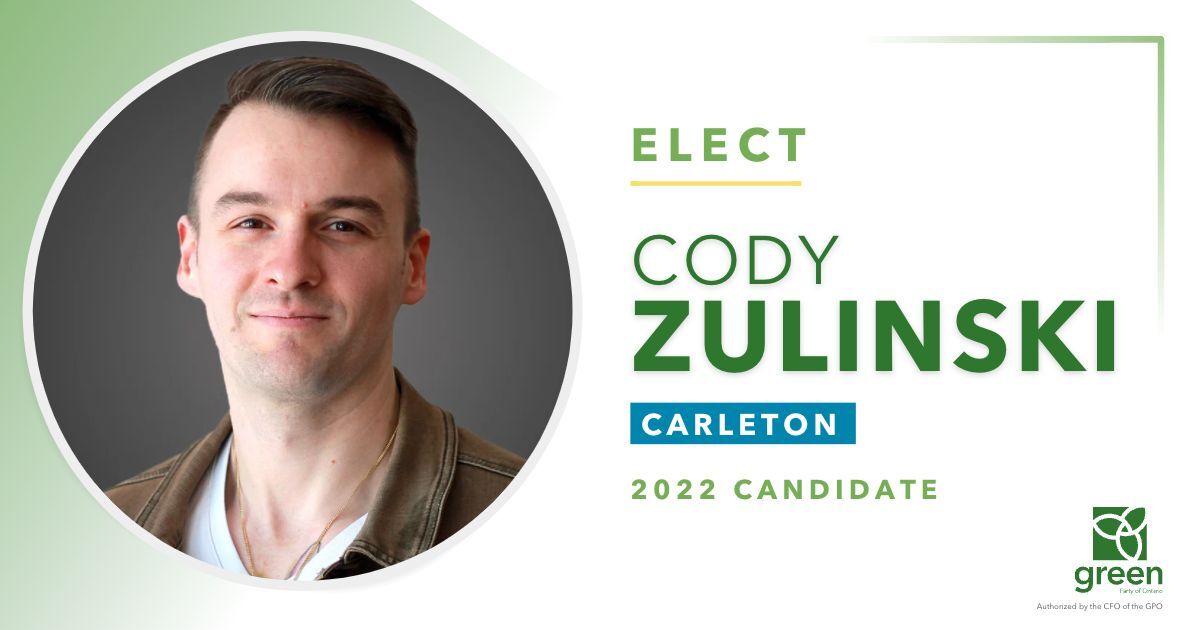 TORONTO — The Green Party of Ontario is proud to announce that Cody Zulinski has been nominated as its candidate for the Carleton riding ahead of the 2022 Provincial election.
Cody is a teacher, author and musician. He holds a Bachelor of Education from Queens University and a Bachelor of Arts from the University of Ottawa.
Cody gained considerable experience on local issues through his work with the local Stittsville City Councillor.
A true artist at heart, Cody has self-published two young adult fiction novels and is passionate about composing and performing music and theatre.
"I became motivated to run after I saw the cuts Doug Ford continues to make to education," said Cody. "I want to add my voice to the Green Party at Queen's Park and fight for the health and safety of our students and teachers."
Cody is inspired by green solutions that are based on science and the need to focus on sustainability as we tackle the important issues Ontarians care about.
"I'm pleased to have Cody join the GPO team," said Mike Schreiner, Leader of the Green Party of Ontario. "He brings a lot of passion and commitment to issues that voters in Carleton care about. I think he is a great addition and I look forward to campaigning with him."
More information can be found on the GPO website.