For more information, please contact
John Chenery
Schreiner urges Green and Caring recovery at ROMA Conference
January 26, 2021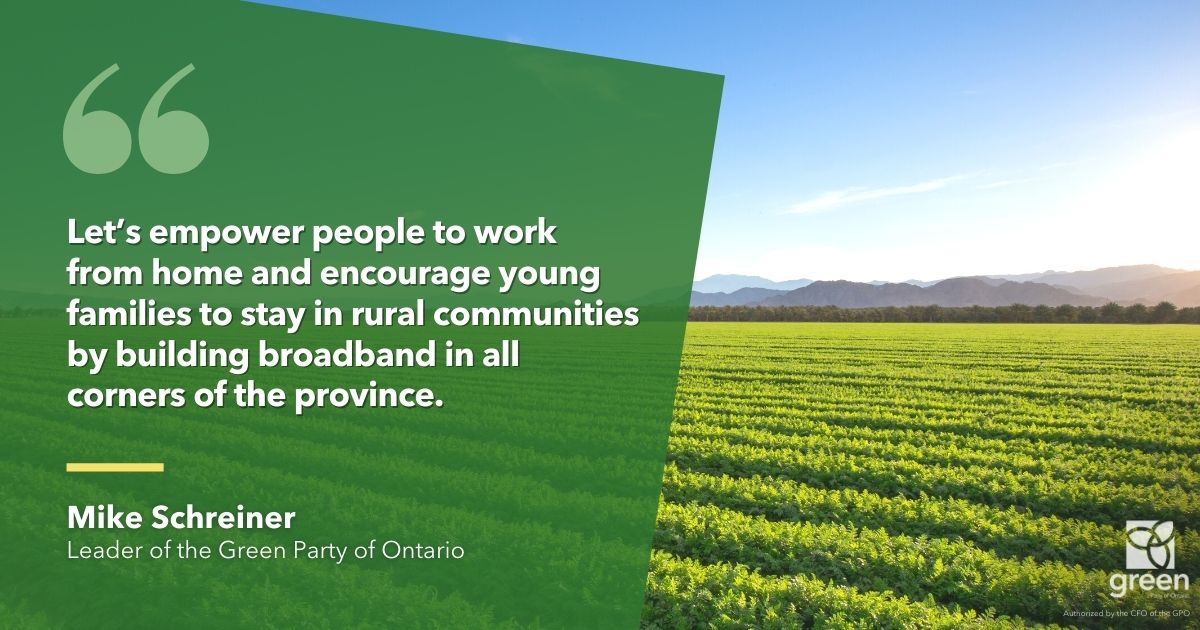 TORONTO — Earlier today, Mike Schreiner, Leader of the Green Party of Ontario and MPP for Guelph, spoke virtually to rural municipal leaders at the 2021 ROMA conference.
Schreiner began by thanking rural municipal leaders for their efforts in combating the COVID-19 pandemic. He stressed the importance of working across party lines, and with all levels of government to help Ontarians.
Addressing the ongoing pandemic, Schreiner called for a strategy for safer workplaces that includes paid sick days, rapid testing, and better inspections.
He also stressed the importance of an economic recovery rooted in care.
Care that starts in Ontario's homes, communities, and municipalities.
"It starts with a commitment that housing is a human right and broadband Internet is an essential service," Schreiner stated. "Let's empower people to work from home and encourage young families to stay in rural communities by building broadband in all corners of the province."
The GPO leader emphasized that this can be achieved without damaging the environment, by building community-focused living that protects precious farmland and greenspace.
Schreiner highlighted the Ford government's reckless and irresponsible attack on Conversation Authorities, and reasserted that Greens will continue to do everything in their power to reverse schedule 6.
-30-