For more information, please contact
John Chenery
Ford's dithering hurts us all
January 8, 2021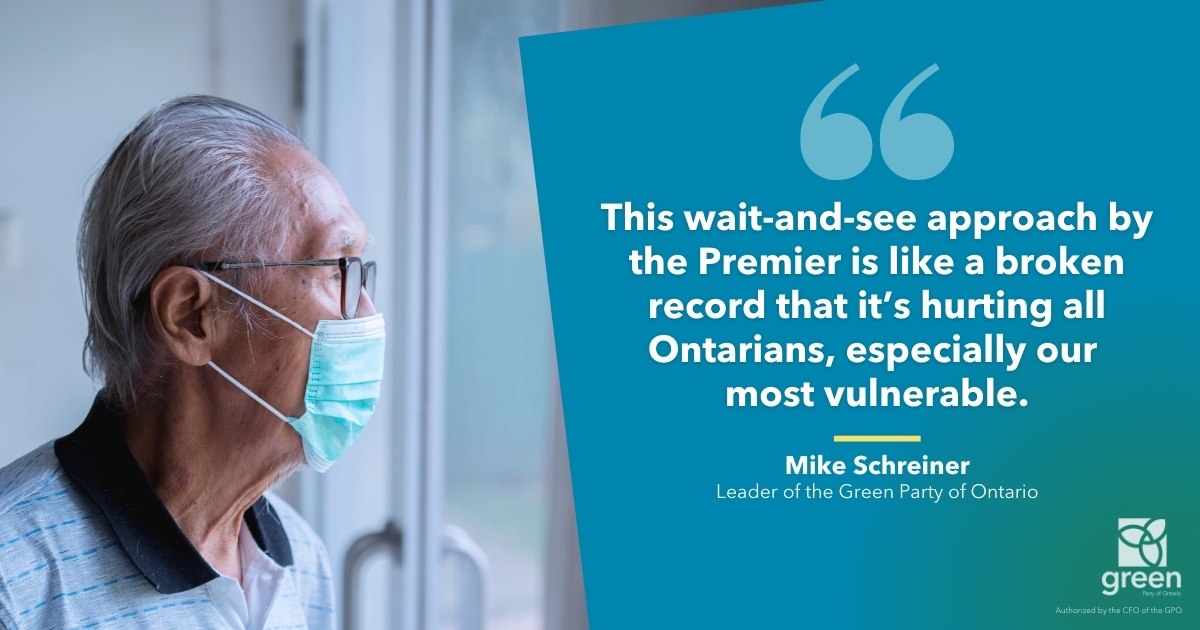 TORONTO — The Ford government has had access to some of the best medical experts and scientists in Canada since the beginning of the pandemic.
And yet, we continuously see decisions being made at the last minute.
"This wait-and-see approach by the Premier is like a broken record that it's hurting all Ontarians, especially our most vulnerable," said Mike Schreiner.
"Seventy-three residents at one long term care home have died. For weeks, workers, families and healthcare professionals have been calling for help and sounding the alarm bells," added Schreiner. "The federal government has said it is standing by to provide help but the provincial government needs to request their help. What is Doug Ford waiting for?"
Enough is enough. The Ford government needs to do better and re-evaluate its pandemic response.
They have had months to understand how the disease is affecting the everyday lives of Ontarians.
Yet, time and time again they are slow to react. They are consistently playing catch-up instead of getting ahead of the curve.
It is clear as day – the Ford government is failing to lead Ontario in our greatest time of need and we demand they do better. Recall the legislature. Work with all parties. Plan better.
-30-