For more information, please contact
John Chenery
Why does the Ford government have different rules for themselves?
December 31, 2020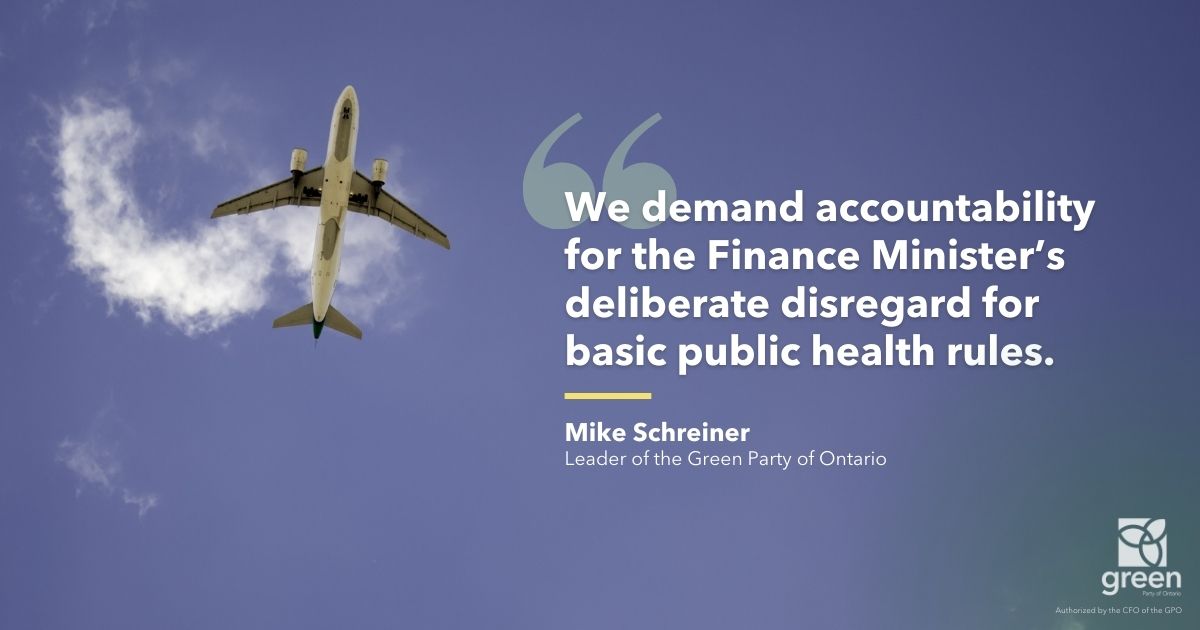 GUELPH — Mike Schreiner released the following statement on Rod Phillips travelling internationally during a pandemic for a vacation:
"There shouldn't be one rulebook for the Ford government, and a different rulebook for everyone else.
We demand accountability for the Finance Minister's deliberate disregard for basic public health rules.
We have all sacrificed this year. Cancelled plans. Not seen family. People have lost their jobs. Small businesses and downtowns are hurting. People are losing their lives.
Instead of a laser focus on the humanitarian crisis in LTC and overcrowded ICUs, the Ford government is knee deep in scandal and deflecting blame.
At a time when Ontario has recorded an all time high of 3,328 cases and over 300 ICU cases, we need a government that leads by example.
I call on the Premier to re-evaluate the government's current pandemic response, and work across party lines to figure out what more can be done to stop the spread and save lives."
-30-