For more information, please contact
John Chenery
Mike Schreiner reflects on the fall 2020 Legislative Sitting
December 11, 2020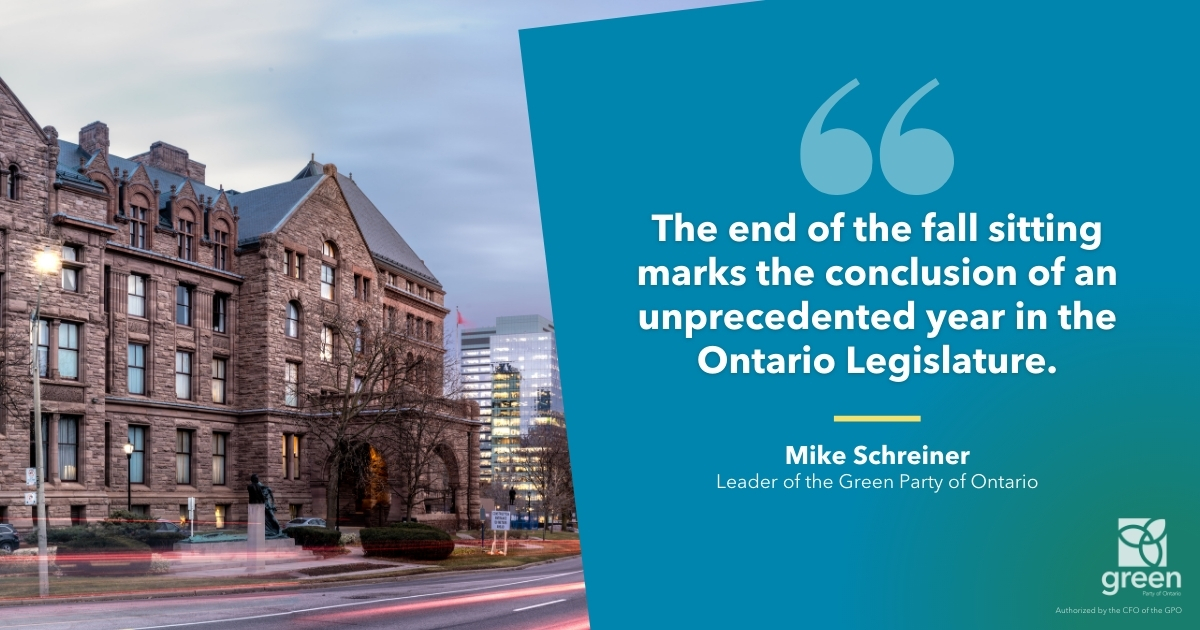 TORONTO — Mike Schreiner released the following statement in regards to the end of the fall legislative sitting:
"The end of the fall sitting marks the conclusion of an unprecedented year in the Ontario Legislature.
The story of 2020 was about frontline and essential workers and their tireless efforts in the face of a real and present danger. Ontarians showed great resilience adapting to the almost overnight changes triggered by the COVID-19 pandemic.
My hope for the fall sitting was to see a cross party focus on combating the second wave of Covid.
But the Premier spent the summer campaigning across Ontario instead of preparing for the second wave. He used his time in the Legislature to gut environmental protections, hand out favours to a known bigot and provide a get out of jail free card to negligent long term care homes.
All the unnecessary distractions meant that Ontario was not ready for the second wave, and the Premier has played catch up with the virus. Ontarians have paid a high price in lost livelihoods and lives.
Now we need the Premier to focus on a detailed, transparent plan to roll out the Covid vaccine, especially after the government fumbled the flu vaccine roll out.
As we head into 2021 and into the spring sitting, I remain ready to work with all parties in the Legislature to combat Covid and to prepare for green and caring recovery."
-30-