For more information, please contact
John Chenery
Lack of planning becoming a theme for Ford government
December 7, 2020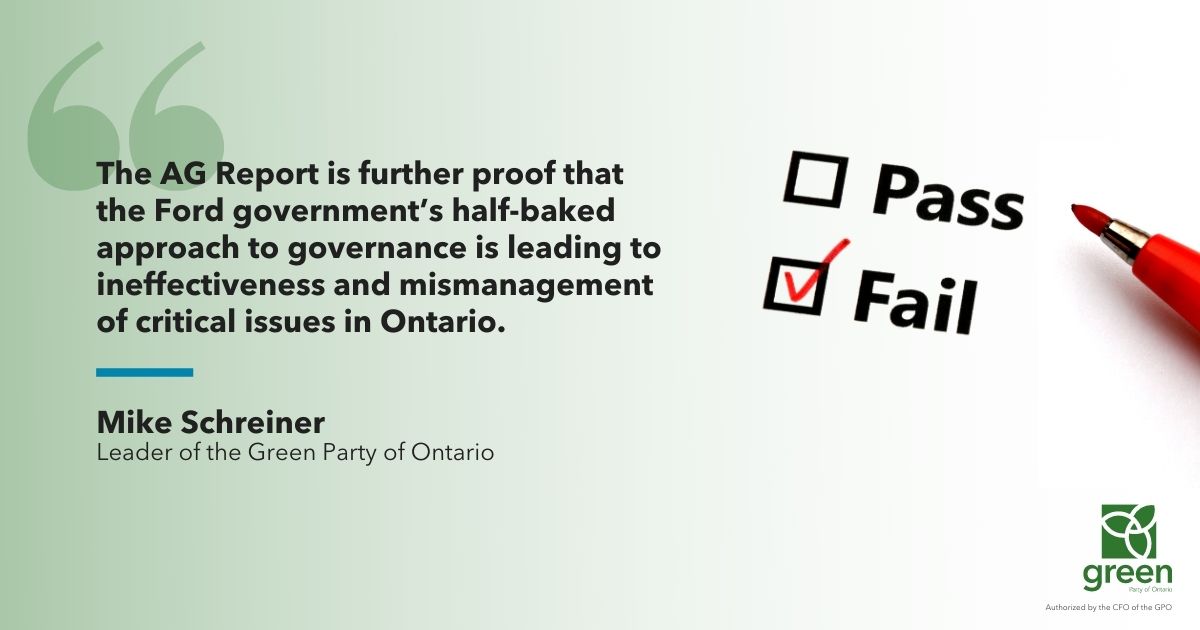 TORONTO — Mike Schreiner released the following statement in response to the Auditor General's report today:
"The AG Report is further proof that the Ford government's half-baked approach to governance is leading to ineffectiveness and mismanagement of critical issues in Ontario.
The government's lack of oversight on key issues lays bare the consequences of having a government that is in over its head.
We've seen the amateur approach in the way Doug Ford has handled services for persons with disabilities. Now it's been revealed how ineffective his government has been in providing much-needed support to adults with developmental disabilities.
It's unacceptable.
We're learning about the lack of awareness and coordination by the Ford government in handling Indigenous affairs. This failure exacerbates the tragic social and economic inequalities that Indigenous peoples face in Ontario.
We're also learning about the lack of diversity and oversight for school curriculums, which hampers the quality of education our students are getting.
Given the tragic consequences of the government's lack of oversight for long-term care, it is unacceptable that the AG has identified the same issue with Ford's inadequate oversight of retirement homes.
From Indigenous affairs to issues affecting our ageing population and our children and now the handling of the COVID-19 pandemic – the Ford government continues to follow a path of mismanagement, lack of oversight and poor planning.
They are too busy playing catch up, rather than providing the leadership our province needs."
-30-