For more information, please contact
John Chenery
Status quo cannot continue: Mike Schreiner statement on AG report
November 25, 2020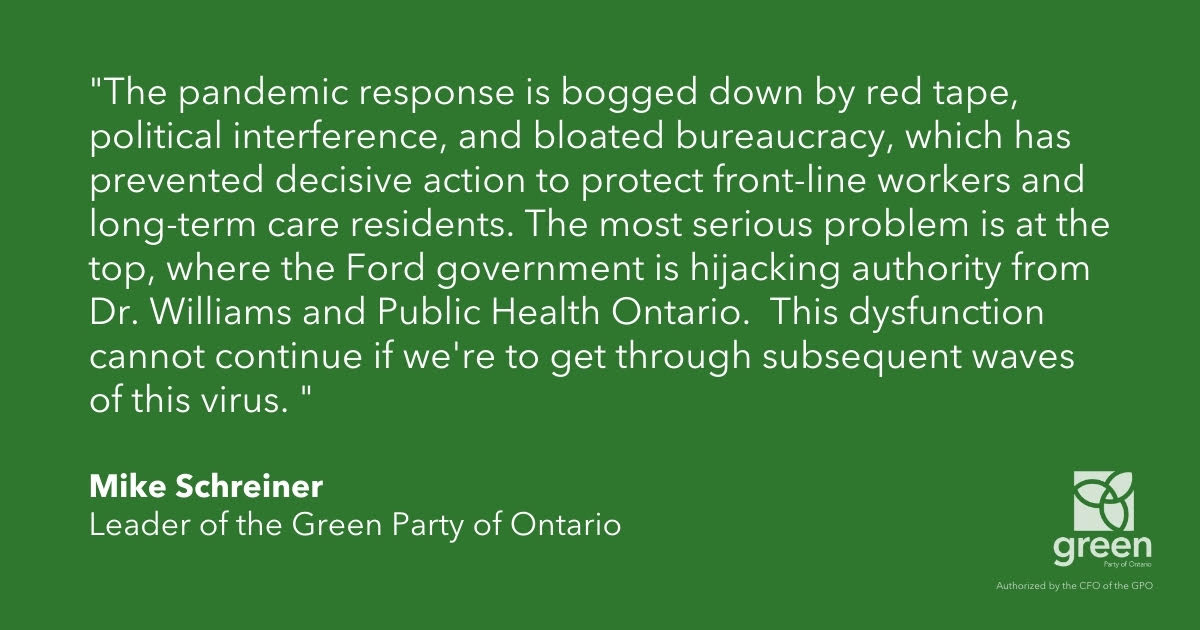 TORONTO, ON — Mike Schreiner released the following statement after the Auditor General issued a report about the response to COVID-19:
"The Auditor General has given us a peek into the dysfunction of Ford's pandemic response.
It's a disturbing picture of slow and opaque decision-making, with confusing lines of authority and political appointees who have more power than public health experts.
The most serious problem is at the top, where the Ford government is hijacking authority from Dr. Williams and Public Health Ontario.
The pandemic response is bogged down by red tape, political interference, and bloated bureaucracy, which has prevented decisive action to protect front-line workers and LTC residents.
Whatever is happening, the status quo cannot continue.
I'm disappointed that the Ford government is already in spin mode, disputing the Auditor General's cold, hard facts rather than promising to fix what's wrong.
Something has to change if we're to get through subsequent waves of this virus.
We need a fully transparent pandemic response with a competent and qualified Chief Medical Officer of Health who is empowered to lead."
-30-