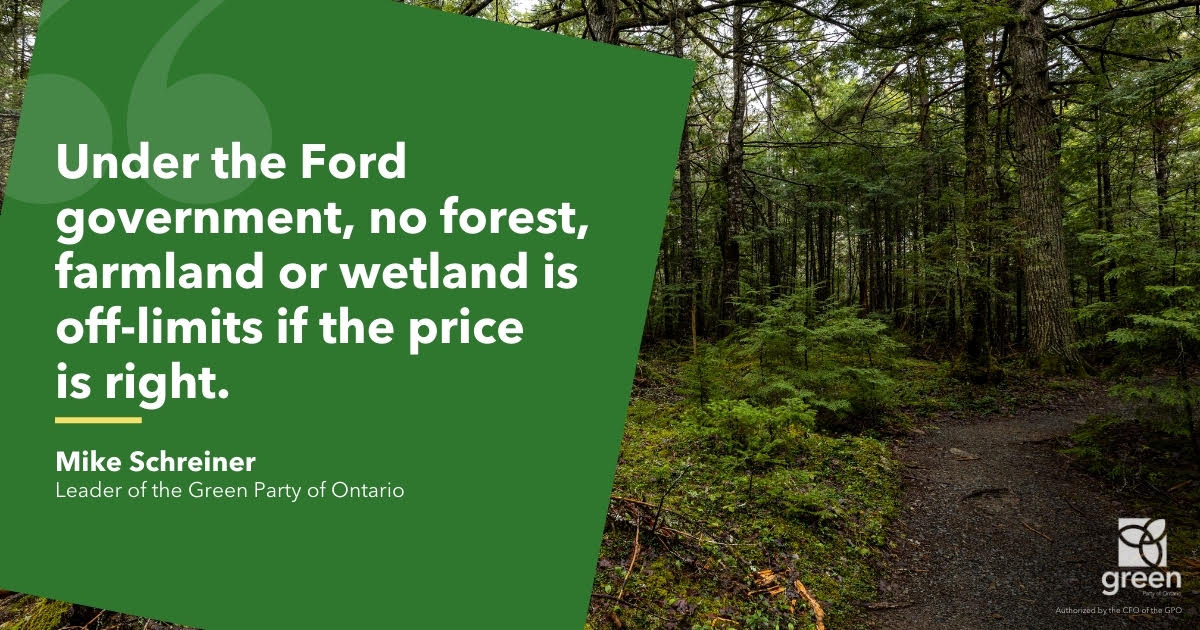 QUEEN'S PARK — Mike Schreiner released the following statement after the Ford government approved a plan to convert a provincially significant wetland in Durham into a warehouse:
"Doug Ford has cleared the way for a PC donor and one of Canada's wealthiest businessmen to set up shop on top of a provincially significant wetland.
Twenty-four hours after dodging my question in the House, the government approved this special zoning order and sealed the fate of a wetland that is supposed to be off-limits according to Ontario's planning laws.
The destruction of the places we love to make room for highways, subdivisions and casinos will be the lasting environmental legacy of this government.
Southern Ontario has already lost 75% of its original wetlands and the societal value of this wetland alone was calculated at $3 million per year.
I'm disappointed that neither the science, nor the will of the Town of Ajax could stop the Premier from rewarding his developer friends.
Elections Ontario data shows that Durham Live developer Steve Apostolopoulos donated to the PC Party in both 2018 and 2019.
These wetlands clean our water, protect us from flooding and provide habitat for wildlife, and once they are gone, there is no getting them back.
Under this government, no forest, farmland or wetland is off-limits if the price is right."