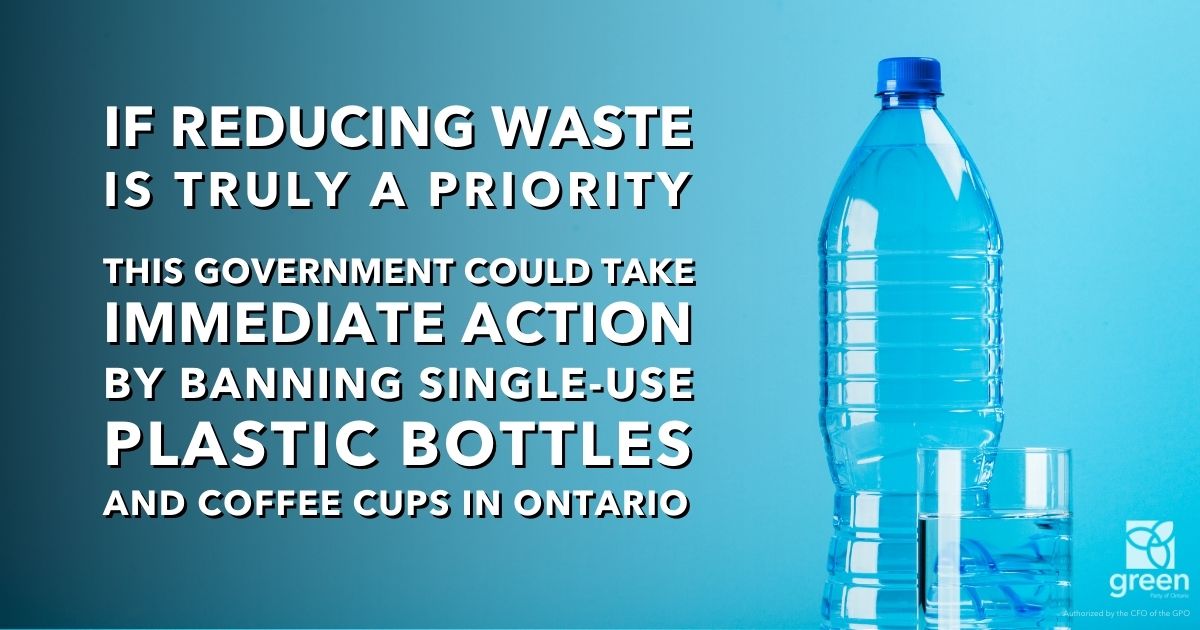 QUEEN'S PARK — Mike Schreiner released the following statement after the province announced changes to the Ontario Blue Bin program:
"It's good to see progress after more than a decade of discussion, but I'm disappointed that Ford is asking the next government to do the heavy lifting.
This timeline is too long, and without interim actions like a ban on single-use plastic bottles, waste will continue piling up in our lakes, parks, and landfills.
I absolutely agree with transferring recycling costs to the product manufacturers that are creating waste in the first place because we must take the burden off municipalities and property taxpayers.
I am encouraged by the goal of expanding the Blue Bin program to apartment buildings, schools and long-term care homes.
But the Premier is punting responsibility down the road and allowing the waste problem to get worse before it gets better.
Mr. Ford could take immediate action by banning single-use plastic bottles and coffee cups in Ontario, which were left off the federal list of banned single-use plastics.
Canadians consume more than two billion plastic water bottles annually.
If cleaning up waste is truly a priority for this government, they could get to work immediately on ridding our lakes and rivers of single-use cups."
Support a ban on single-use cups