For more information, please contact
John Chenery
Premier should end digital dark age in rural Ontario
October 19, 2020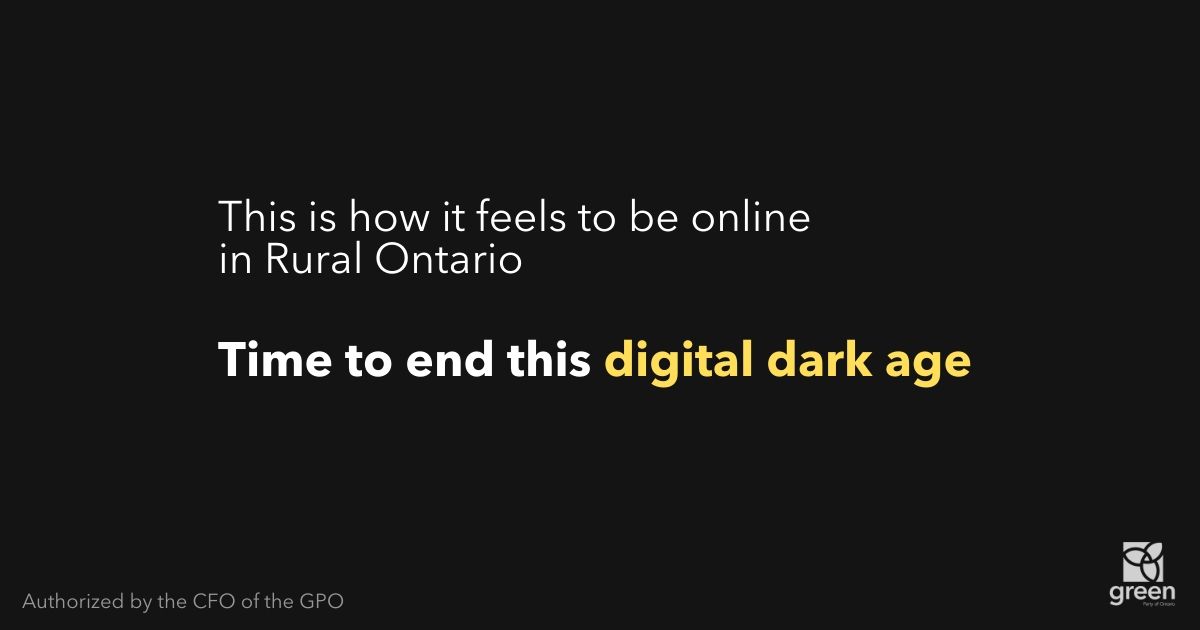 QUEEN'S PARK — Mike Schreiner released the following statement after the province announced a strategy for accelerating digital government services:
"I support the government's ambitions to enhance digital service delivery because this pandemic has exposed the flaws in our outdated systems.
It is clear that our public health, as well as basic public services, are compromised by archaic systems that cannot keep up with COVID-19 or our digital economy.
But this new plan will be unworkable without a massive investment in expanding high-speed Internet across rural Ontario.
Slow and expensive Internet makes it impossible for rural Ontarians to access government services online and it prevents small businesses from being competitive.
Yet the Ford government is spending just $63 million per year on broadband expansion, $100 million less than the previous government budgeted.
Without a real plan to end the digital dark age in Ontario, the Premier's plan will leave the majority of Ontario offline."
Sign our petition
-30-