For more information, please contact
John Chenery
Premier needs to deliver solutions, not excuses for his COVID testing failures
October 2, 2020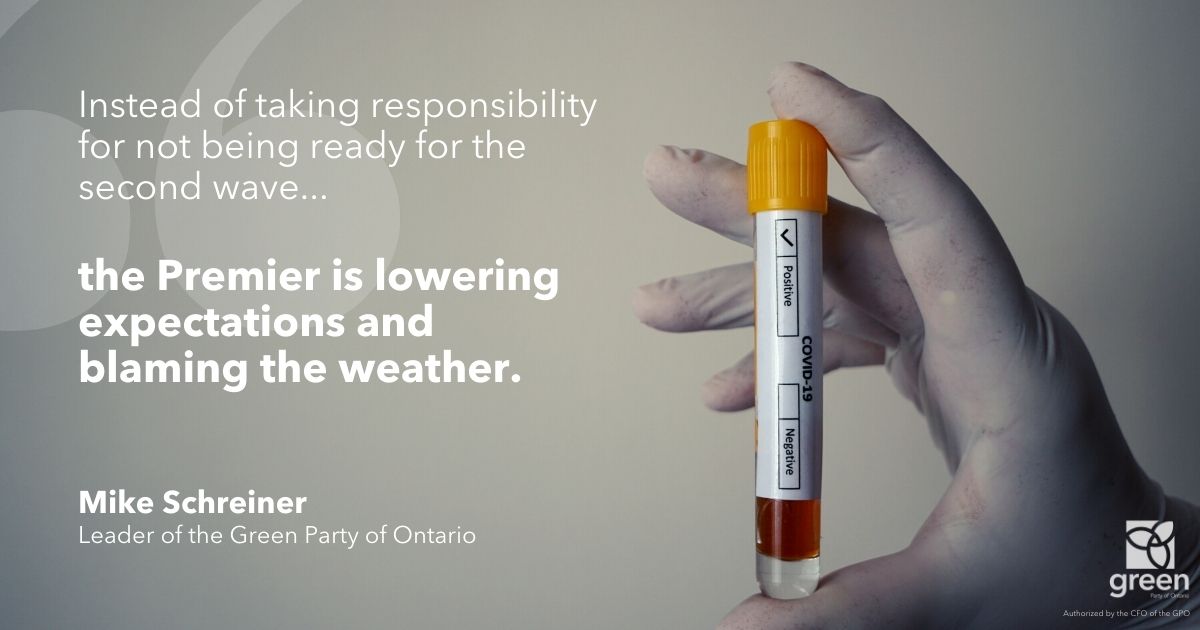 QUEEN'S PARK — Mike Schreiner released the following statement after the backlog of COVID-19 tests in Ontario rose to over 90,000 and the province moved to appointment-only testing:
"Public health units are under enormous strain because of the Premier's inability to meet the demand for COVID-19 tests.
Instead of taking responsibility for not being ready for the second wave, the Premier is lowering expectations and blaming the weather.
The public needs clear and consistent information, and the Premier shouldn't have promised the public that everyone could get a test if he wasn't able to deliver.
We wouldn't be facing these huge testing problems in October if the Premier had been paying attention in August and September.
I am eager to work with the Premier on solutions because Ontarians are paying the price for excuses."
-30-