For more information, please contact
Cecilia Stuart
GPO Deputy Leader Bonnie North Steps Down
September 9, 2020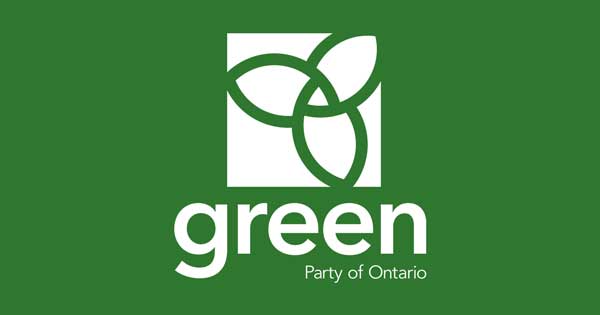 After two consecutive terms serving the Green Party of Ontario (GPO) as Deputy Leader, we take this opportunity to thank Bonnie North for her commitment and contributions in growing our party.
In 2014 and again in 2018, Bonnie was the GPO Candidate for the Barrie and Barrie-Innisfil ridings, respectively. Since her first candidacy, she's dedicated herself to representing the Green Party and Green Values in her community, in numerous activist and non-profit organizations.
When the new riding of Barrie-Innisfil was constituted, Bonnie stepped up to become the founding President of Barrie-Innisfil's GPO Constituency Association, and together their efforts helped to double the Green vote in their solidly Conservative riding.
Bonnie is stepping down from her role as Deputy Leader to focus her time and energy on representing our policies and values as our Shadow Cabinet critic for Agriculture, Food and Rural Affairs.
GPO Leader Mike Schreiner sincerely thanks Bonnie for her service as Deputy Leader and looks forward to working with her as an advisor and member of Shadow Cabinet.
-30-