For more information, please contact
John Chenery
Bill 197 must be fixed
August 31, 2020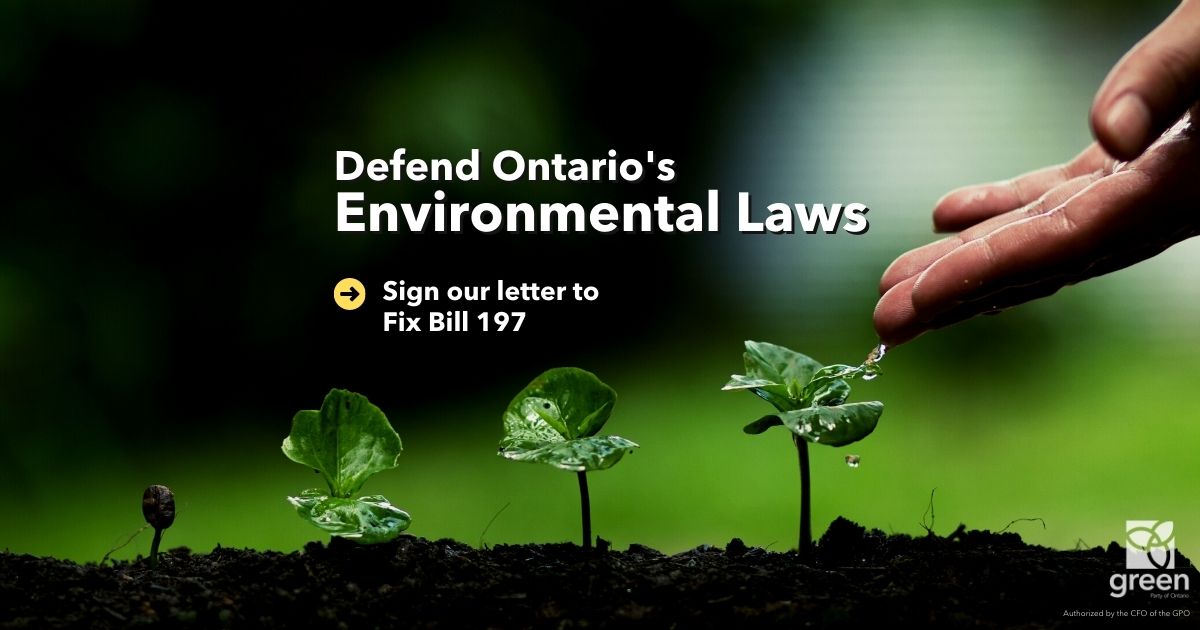 TORONTO, ON — The Green Party of Ontario released the following statement after the announcement of a third lawsuit against the government concerning Bill 197:
"Lawsuits against the government's reckless decisions on the environment continue to pile up.
The Auditor General already stated in the media that Bill 197 is "not compliant" with the law and that the exemption from the consultation process could "undermine public confidence."
The government was also already found guilty by the Ontario Superior Court of the same conduct in 2018 when the cap-and-trade program was repealed without consultation. The courts have made it clear that the tactics used to pass Bill 197 without proper environmental oversight are illegal.
Environmental organizations should be free to spend their time and money supporting environmental efforts and tackling the climate crisis. Instead, they have to waste their energy fighting the Ford government on their harmful and regressive legislation.
From the cancellation of wind farm projects, to the weakening of climate targets, to Bill 197 – the Ford government is consistently spending more time and money defending their actions than they are protecting our environment.
Respecting science, Indigenous rights and public consultation should be basic and fundamental pillars for any responsible government facing a climate crisis. Unfortunately, the Ford government doesn't seem to agree."
Sign our petition to fix Bill 197
-30-