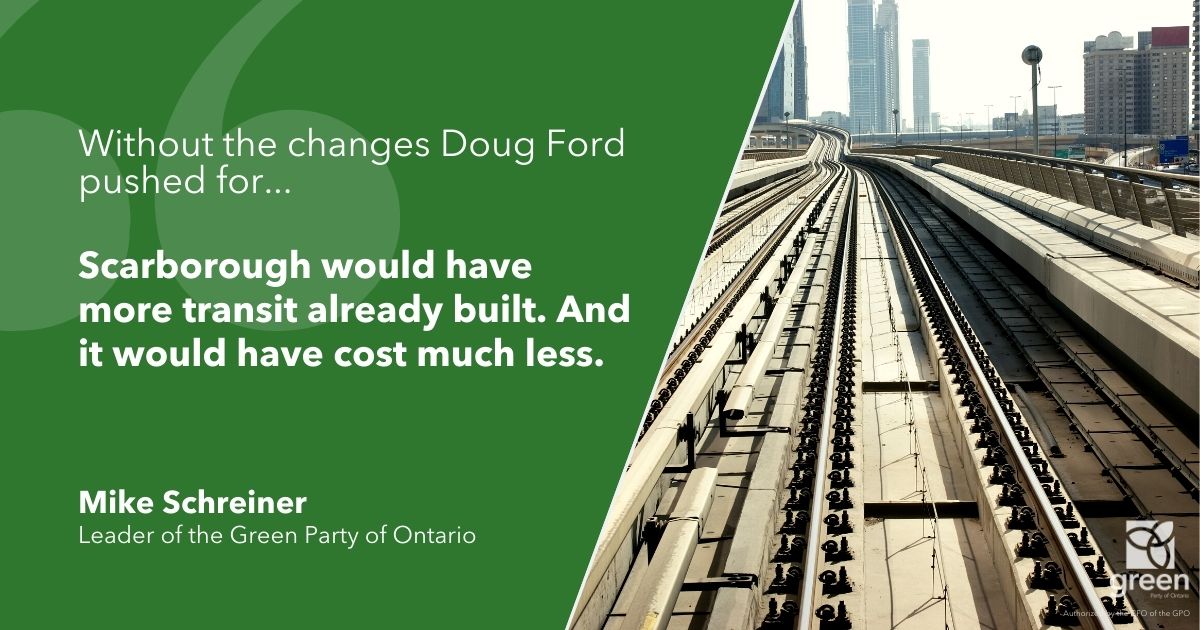 QUEEN'S PARK — Green Party of Ontario Leader and Guelph MPP Mike Schreiner released the following statement today after the Government's announcement on the Scarborough Subway extension:
"Today Premier Ford re-launched the Scarborough Subway plan, even while parents worry about the Premier's flawed back to school plan.
On yet another campaign-style stop in the midst of a pandemic, Premier Ford boasted about blowing past the Environmental Assessment process, calling them roadblocks.
In fact, while he was a city councillor Ford opposed transit plans already in place. Without the changes he pushed for, Scarborough would have more transit already built. And it would have cost much less.
And the timing here is suspect.
Parents overwhelmingly want the Premier and his government to focus on a safer back to school plan.
His campaign stops are off the mark when parents want answers about a safe return to school.
This government is on the message track, not the right track."