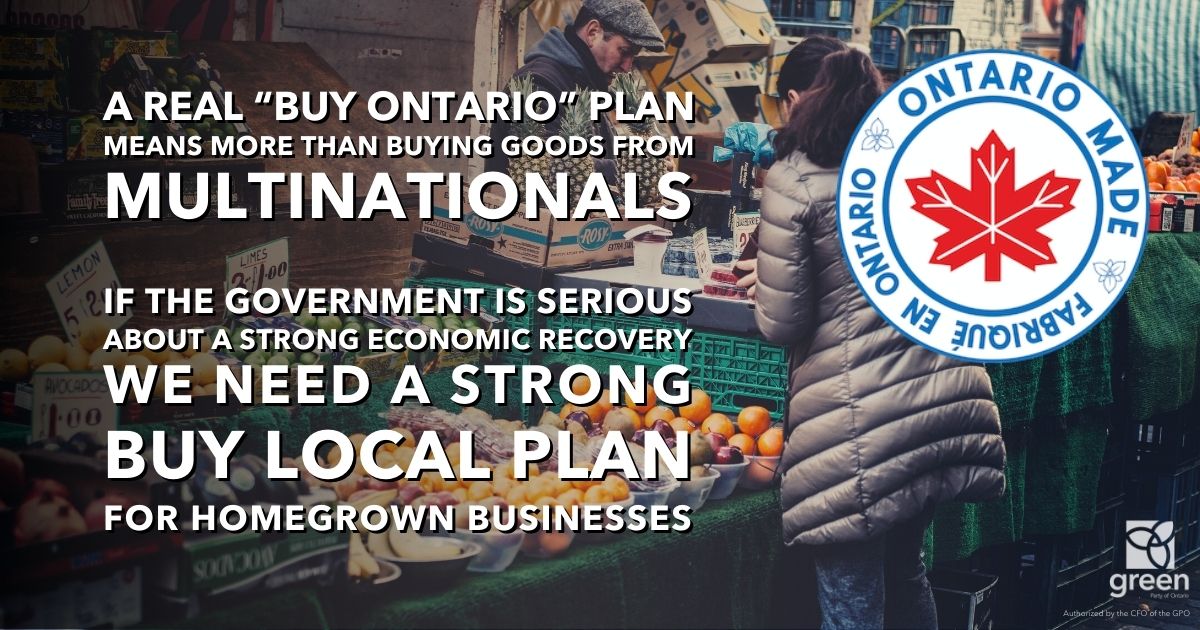 QUEEN'S PARK — Mike Schreiner issued the following statement after the Premier's statement on U.S. tariffs:
"Today, in response to President Trump's announcement on aluminum tariffs and the threat of steel tariffs to follow, Premier Ford responded by proclaiming, "God bless Frito Lay and God bless Nestle" urging us to buy "local," but from multinational companies.
A real "Buy Ontario" plan means more than buying goods from multinationals based in Ontario. If the government is serious about a strong economic recovery, we need a strong Buy Local plan for homegrown businesses.
I would encourage the Premier to start by mandating that the procurement of food, goods and services by the Ontario government be based on a direct buying relationship with local farmers, manufacturers and service providers.
Trade is important but this pandemic has shown us that we must be resilient and able to provide for ourselves as a province to build strong communities and local economies.
If the Premier truly believes in consumer power, then he should put his purchasing power where his mouth is by mandating government procurement from local companies."