For more information, please contact
John Chenery
Schreiner calls on the Premier to get off the campaign trail and cut class sizes, not corners
August 5, 2020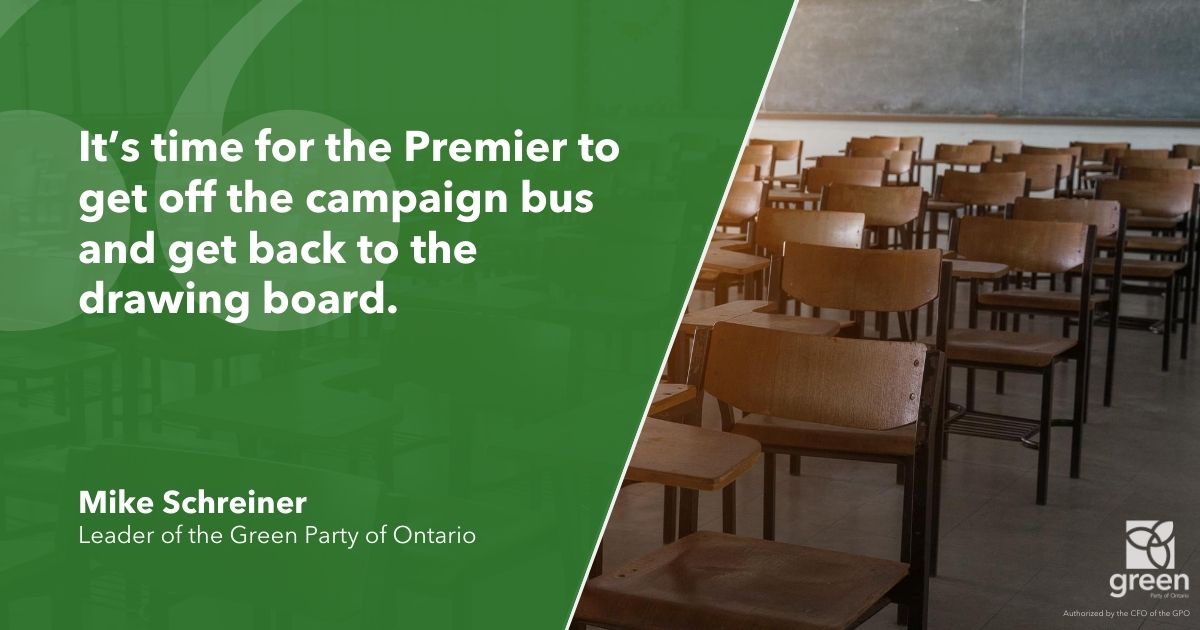 QUEEN'S PARK — Green Party of Ontario Leader Mike Schreiner released the following statement:
"It's time for the Premier to get off the campaign bus and get back to the drawing board. Crowded classrooms and too few dollars for education make for unsafe learning come September.
The Premier suggested he'll "spare no expense when it comes to our kids", yet his plan keeps young children unsafely crowded into classrooms.
Advisors from Sick Kids Hospital clearly recommended that smaller class sizes should be a priority strategy, yet the Premier has ignored this recommendation.
School Boards need direction and adequate funding to open new spaces, un-crowd our classrooms, and keep our teachers, children and families safe.
The return on investment in our children is priceless. That's language the Premier should understand.
It's time for the Premier to cut class sizes instead of corners and make sure schools are safe for our children."
Sign our petition
-30-