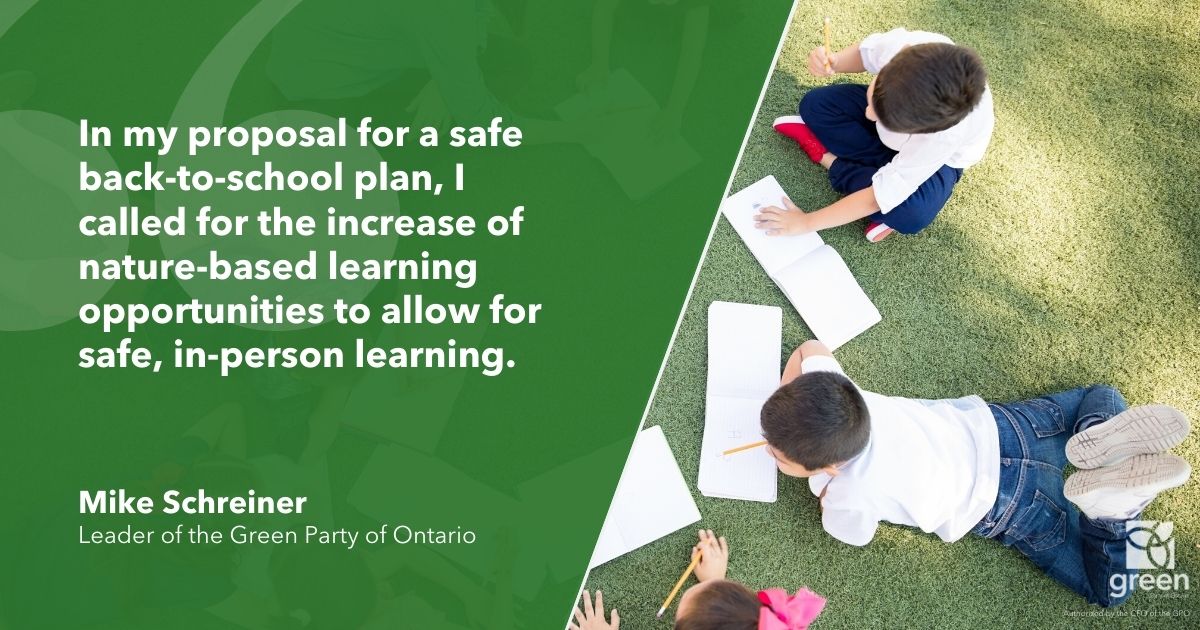 QUEEN'S PARK — Mike Schreiner released the following statement:
"I was pleased to hear the Premier talk so positively about outdoor education today.
In my proposal for a safe back-to-school plan, I called for the increase of nature-based learning opportunities to allow for safe, in-person learning.
Decades of research and experience show the benefits of outdoor learning for children's mental health and their overall education. This is something Greens have long advocated for, and I would be happy to share our party's expertise with the Premier.
Let's use nature as a classroom to prevent the spread of COVID-19 and allow parents to return to work. I would be happy to work with the Premier, school boards, unions, and teachers on a plan for outdoor education.