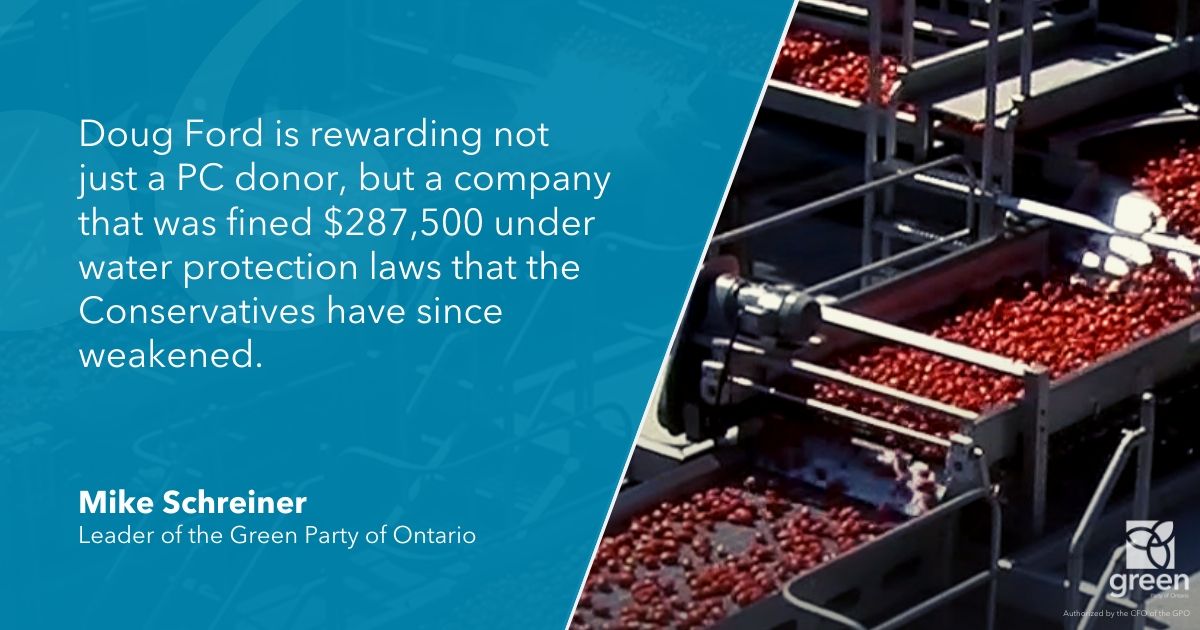 QUEEN'S PARK — Mike Schreiner released the following statement:
"This is a clear case of 'follow the money'.
Doug Ford is rewarding not just a PC donor, but a company that was fined $287,500 under water protection laws that the Conservatives have since weakened.
The Premier gave polluters a big break when he passed Bill 132, removing daily fines for toxic spills and capping the total penalty a company must pay at $200,000.
We need a Premier who will create laws that reward companies for doing the right thing and not treat laws that protect our water as red tape.
Instead of doing a victory lap with big donors to the PC party, the Premier should be focused on plans to reopen schools full time in September and to improve the standards of care for our elders."