For more information, please contact
John Chenery
Province should guarantee full-week solution for young students in September
July 10, 2020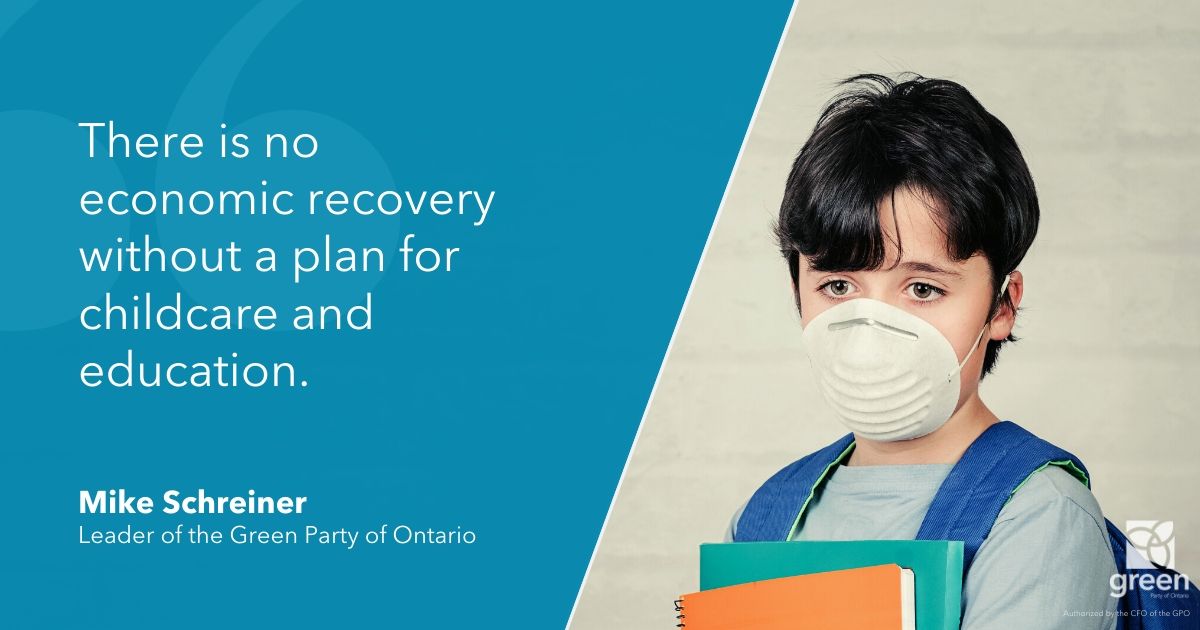 QUEEN'S PARK — Mike Schreiner released this statement about a return to school in September:
"Experts are increasingly suggesting that schools can be safely reopened in September by following safety protocols to reduce the spread of COVID-19.
Child health experts are increasing their calls for in-person learning to be re-started to protect the mental health and socialization of young kids.
At the same time, there is grave concern about a mass exodus of women from the workforce if moms have no option but to stay home. This would be a huge blow to the economy and to gender equity.
With all of this in mind, the Ford government must alleviate this uncertainty and guarantee that young children will have a place to go full-time in September if infection numbers remain low.
This will provide certainty to working parents so that they do not have to quit their jobs.
When asked about this, the Minister replies with a word salad that provides no clarity to parents who are burning out with the distance education juggling act.
The government should collaborate with teachers, school boards, and childcare providers to create safe, small group spaces where young children can be from Monday to Friday, in the form of in-class education and childcare.
This will require funding for more space, as well as educators, caregivers, and childcare providers so that they can accommodate more kids and meet COVID safety protocols.
It will require us to become creative by using outdoor learning and other innovative education models, as well as community centres, portable classrooms, and other spaces.
This is a major challenge, but our children need a safe place to learn and grow. And the future of working parents depends on it.
There is no economic recovery without a sound plan for childcare and education."
Sign our petition
-30-