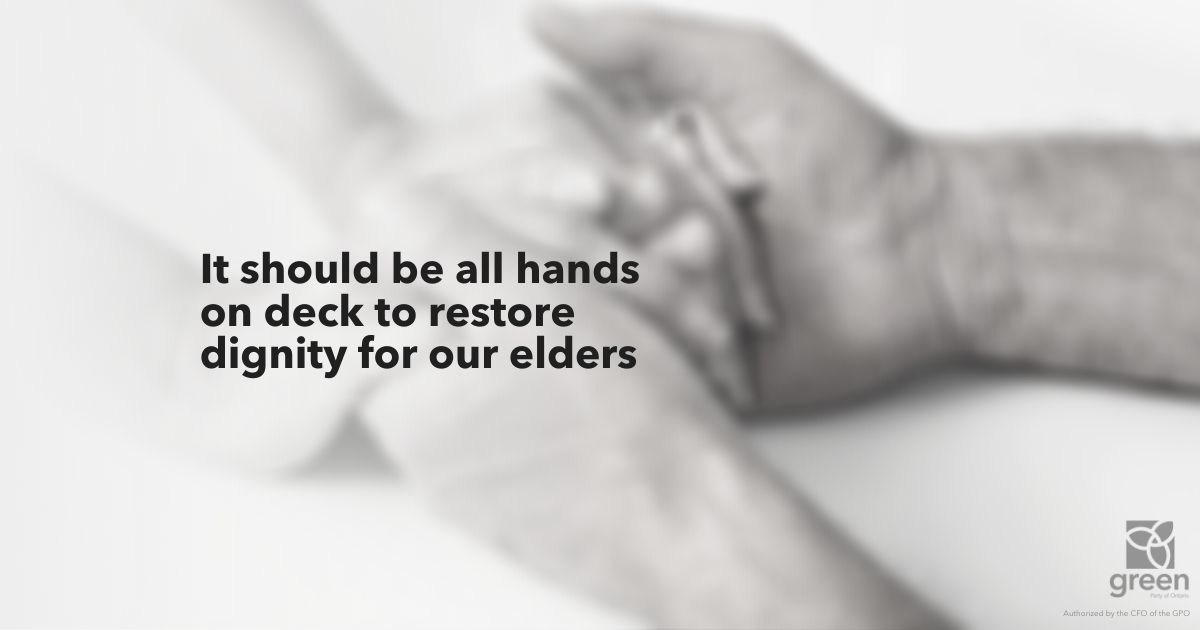 QUEEN'S PARK — Mike Schreiner released this statement after the Ombudsman announced it would be investigating the handing of the long-term care crisis:
"It should be all hands on deck to restore dignity for our elders, and I thank the Ombudsman for reacting strongly to the military report and taking up this investigation.
Since the Premier has refused to call a full public inquiry, we might need this investigation to put the government's actions under the microscope.
The Ombudsman's independent work could prove very important in exposing what caused the tragedy in many of our long term care homes.
I remain worried that a government controlled commission will not be transparent, could downplay the government's contributions to the crisis and will not have a broad scope of investigation."