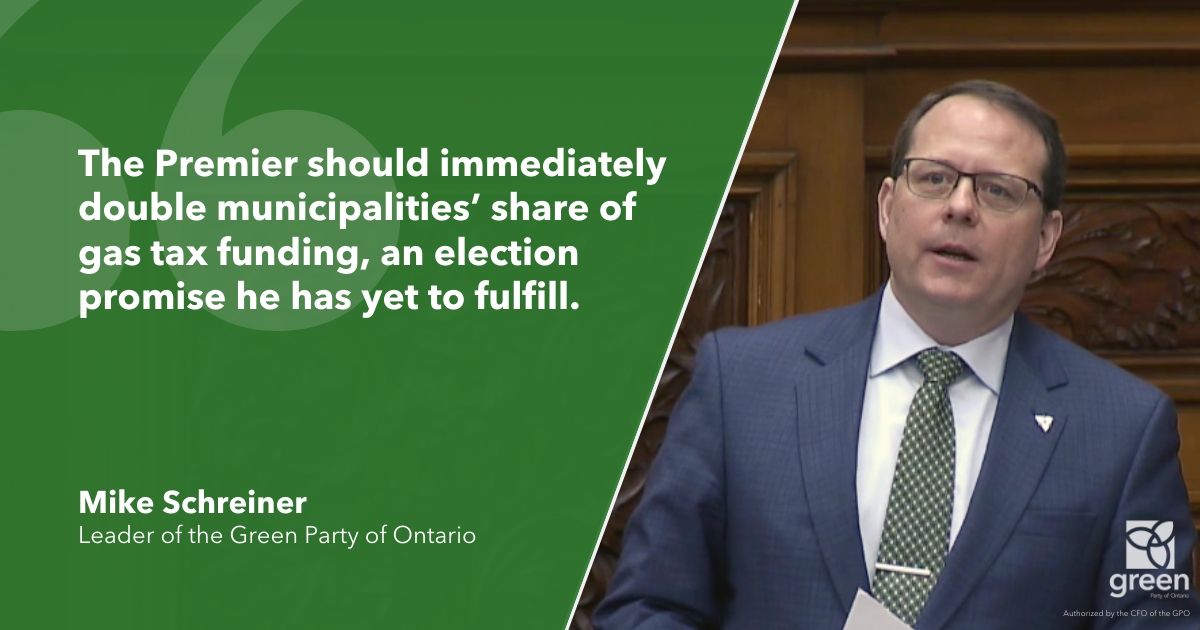 QUEEN'S PARK — Mike Schreiner released the following statement after the Prime Minister announced that gas tax funding for municipalities would be fast-tracked:
"Following the federal announcement, the Premier should immediately double municipalities' share of gas tax funding, an election promise he has yet to fulfill.
This is estimated to generate $642 million per year, which municipalities need to offset their huge revenue losses and increased operating costs to battle COVID-19.
I've been disappointed that the province has been so slow to answer the call from Ontario's large urban mayors for cashflow relief to get back on solid financial footing.
A strong municipal sector will be essential to a safe economic recovery.
While I appreciate the Ford government responding positively to my suggestions to help municipalities with cash flow back in March by deferring the education portion of property taxes, stabilization funding is needed to preserve the future of local transit, child care and community housing.
I'm asking the Premier to finally break his silence and announce a comprehensive municipal response plan using the recommendations that I put forward over a month ago.