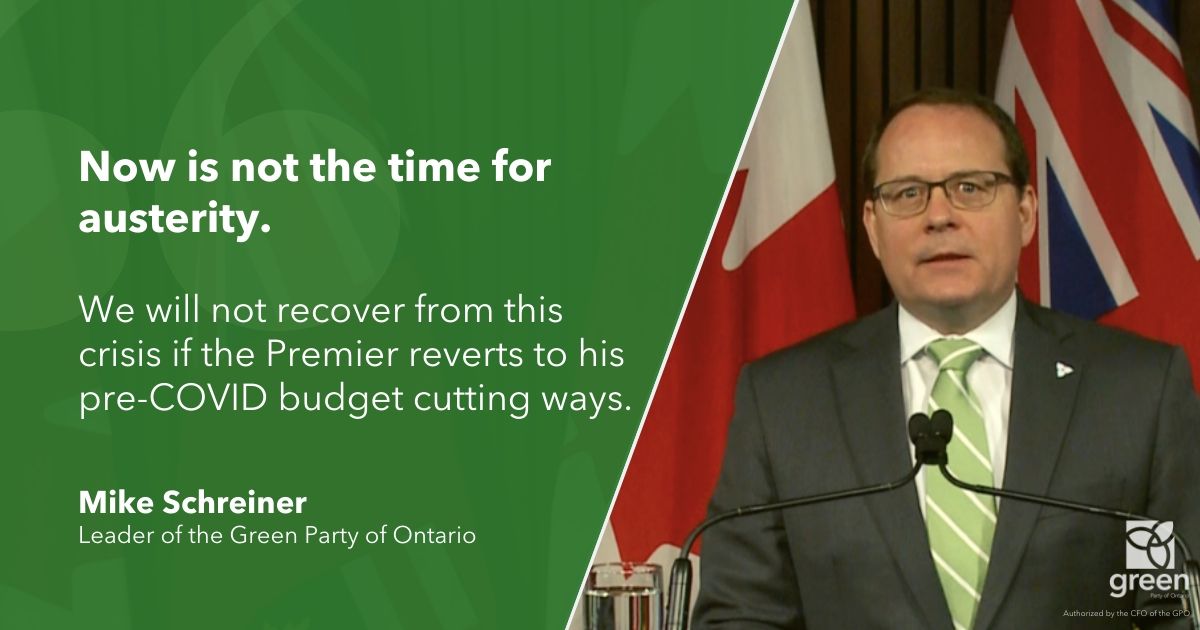 QUEEN'S PARK — Mike Schreiner released the following statement after the FAO released its Spring 2020 Economic Outlook:
"These numbers confirm the devastating impact that COVID-19 is having on the Ontario economy.
The numbers reinforce the need for the government to be there to care for people and families when they need us most.
Now is not the time for austerity. I urge the Premier to prioritize public health and economic recovery over deficit reduction.
We will not recover from this crisis if the Premier reverts to his pre-COVID budget cutting ways.
We must learn from this pandemic that public health and high-quality elder care should be protected at all costs.
For all Ontarians, these numbers challenge us to build a cleaner and more caring Ontario that reflects the future we want.
Let's get to work investing in good green jobs and supporting people in the caring and helping professions that will sustain us through tough times."