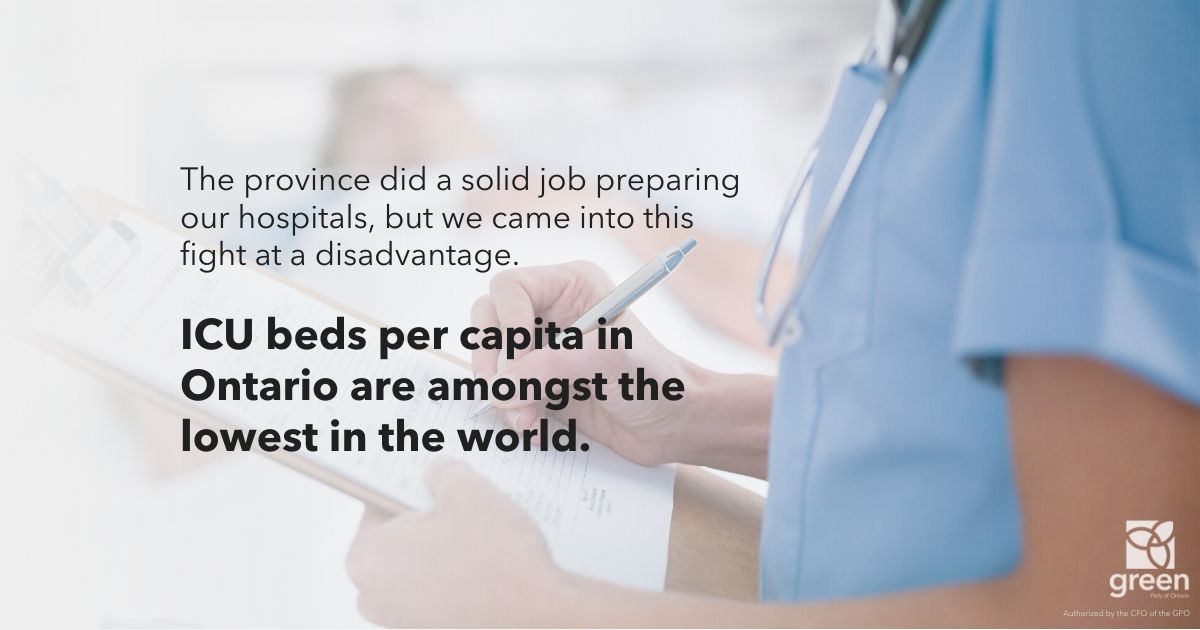 QUEEN'S PARK — Mike Schreiner released the following statement about the FAO report on COVID-19's impact on Ontario hospital capacity:
"The province did a solid job preparing our hospitals for a worst-case scenario that fortunately has not materialized.
But this report underscores that Ontario came into this fight at a disadvantage because we had one of the lowest number of ICU beds per capita in the Western world.
Life-saving surgeries including cancer surgeries and organ transplants have been postponed to free up critical and acute care beds.
We cannot forget the toll this pandemic has taken on these non-COVID patients.
We need to find a way to resume these vital surgeries while maintaining our preparedness for a second wave of the virus and ensuring that residents from long-term care facilities can be admitted.
The lesson for this government is that it must toss out its old plan to restrain health care spending and adopt a new approach that invests in our hospitals."