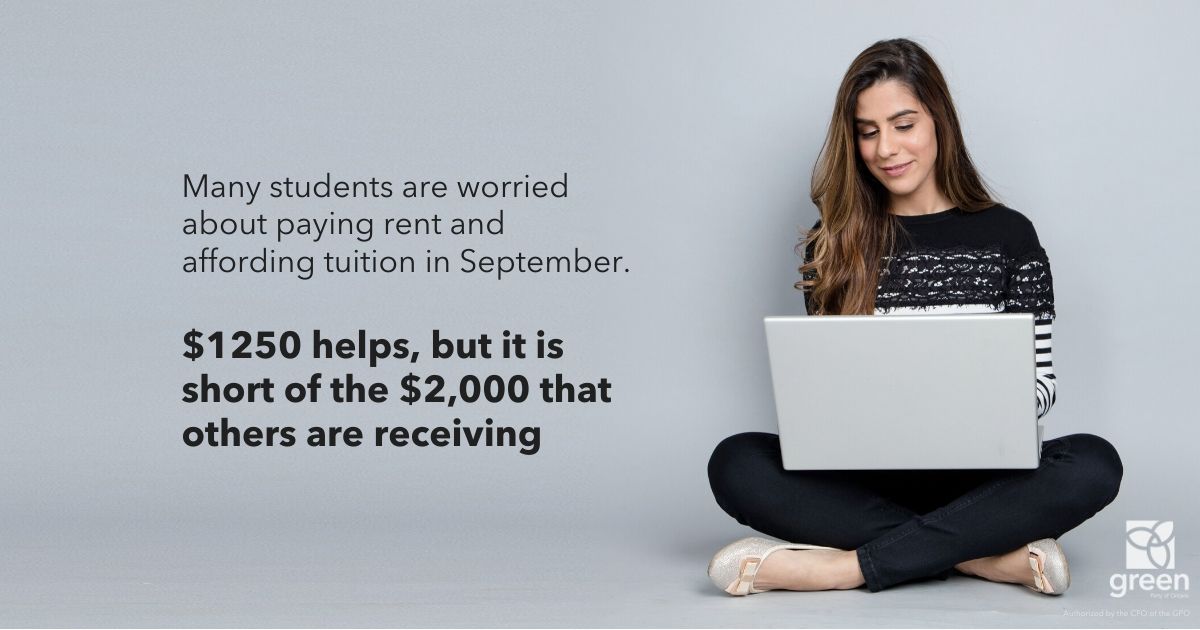 QUEEN'S PARK — Mike Schreiner released the following statement after the Prime Minister announced a support package for students:
"I have heard from so many students falling through the cracks because they are ineligible for the Canada Emergency Relief Benefit.
For so many students, summer prospects have evaporated and they are worried about paying rent and affording tuition in September.
$1250 helps, but it is still short of the $2,000 that other Canadians are receiving.
People on social assistance and disability benefits are also earning less than the CERB rate and have lost access to vital services and opportunities.
From the outset, the simpler and smarter approach would have been a Universal Basic Income that leaves no one behind.
I am disappointed that the Ford government has refused to give direct financial relief to students, renters, small businesses and so many others hit hard by COVID-19.
While other provinces have offered payments and top-ups to help people in need, Ontario has allowed more people to fall through the cracks.
I encourage the province to use the $3.8 billion in COVID-19 contingency funds to top up the federal aid package to $2,000 for students and people on social assistance."