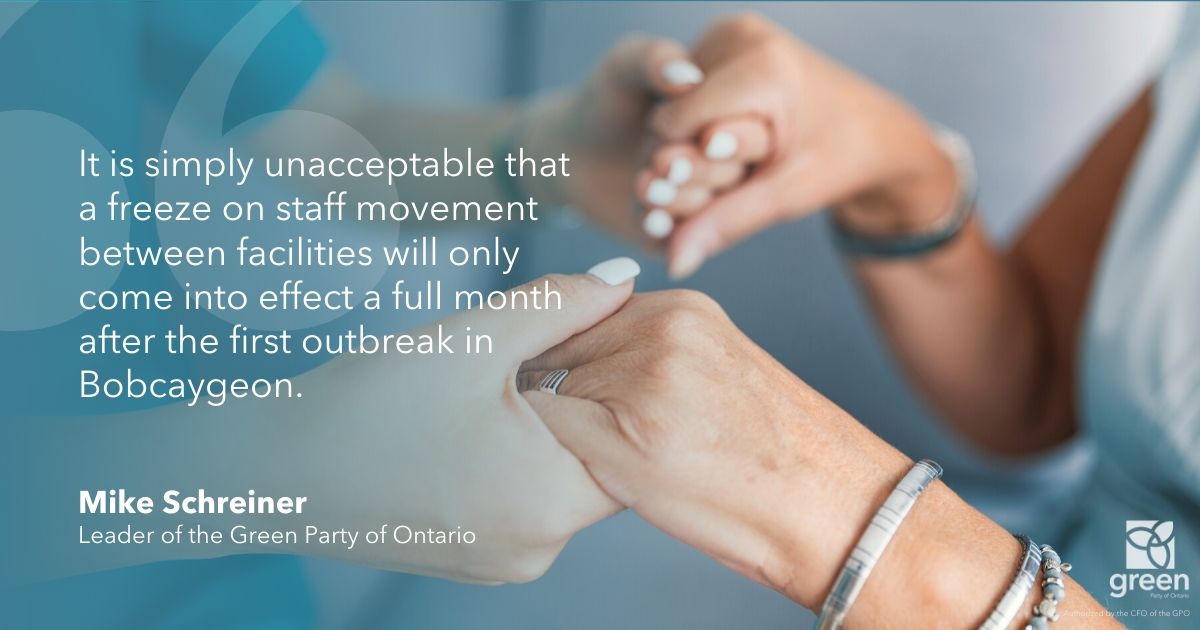 QUEEN'S PARK — Mike Schreiner released the following statement about preventing the spread of COVID-19 in long-term care facilities.
"I understand the government is scrambling to plug holes in a broken long-term care system that was vulnerable to this pandemic.
But it is simply unacceptable that a freeze on staff movement between facilities will only come into effect a full month after the first outbreak in Bobcaygeon.
The so-called 'iron ring' the Premier talks about has some big cracks in it, and they are costing lives.
As the death toll mounts, Ontario must move more quickly to emulate what has worked in British Columbia – an iron-clad 'one workplace rule' and enhanced wages to attract and retain workers.
Delay or exemptions to these emergency measures are an invitation to new outbreaks.
Once this is over, we will need to look at a complete overhaul to increase the standards of care and working conditions in long-term care homes.
But right now the Premier must spare no expense to deliver the iron ring he talks about."