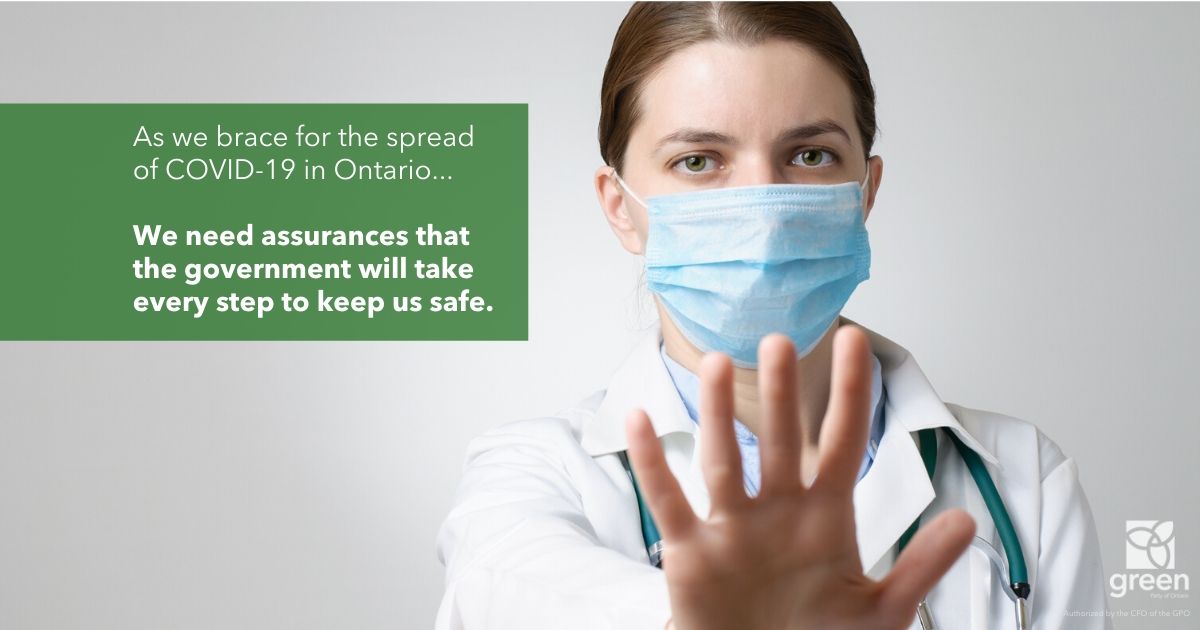 "Now that the federal government has announced an emergency funding package and Ontario has its first possible case of community transmission, the Ford government must share details about Ontario's readiness to deal with an outbreak.
This is a rapidly evolving situation, and we must know the government is prepared to respond to the worst-case scenario and protect the most vulnerable.
After a series of cuts to public health, Ontarians need confidence that the province's response to COVID-19 will not be hampered by an austerity agenda.
I urge the Ford government to provide clear information about the resources it is prepared to allocate towards:
Scaling up testing capacity for COVID-19 at existing and new testing facilities;
Responding to an influx of COVID-19 patients in hospitals and expanding the capacity for treatment;
Increasing Ontario's inventory of personal protective equipment and critical care supplies;
Protecting vulnerable populations at long-term facilities and homeless shelters who are at heightened risk of getting sick; and
Keeping healthcare workers on the frontlines of the virus healthy
As we brace for the potential spread of COVID-19 in Ontario, we need assurances that the government will take every step to keep us safe."