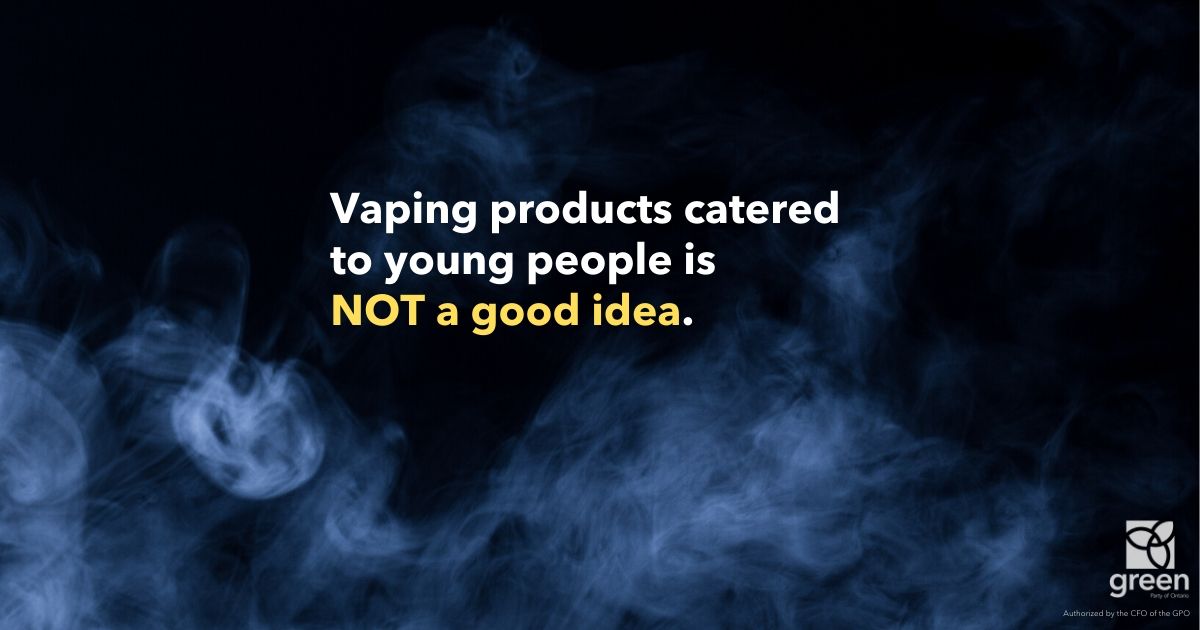 "The Health Minister has taken some important steps but she could have gone further to protect young people from the dangers of vaping.
The use of vaping to help with smoking cessation is positive, but the rise of youth vaping is one of the most troubling public health trends.
Enticing young people to take up the habit with flavoured products out of interest rather than as a smoking cessation technique is very problematic.
While I support the ban of flavoured products in gas stations and convenience stores, the ban should have applied across the board, including specialty vape shops, as it does in Nova Scotia.
I don't believe we should be supporting a flavoured market that is really catered to young people, and that puts their health at risk."