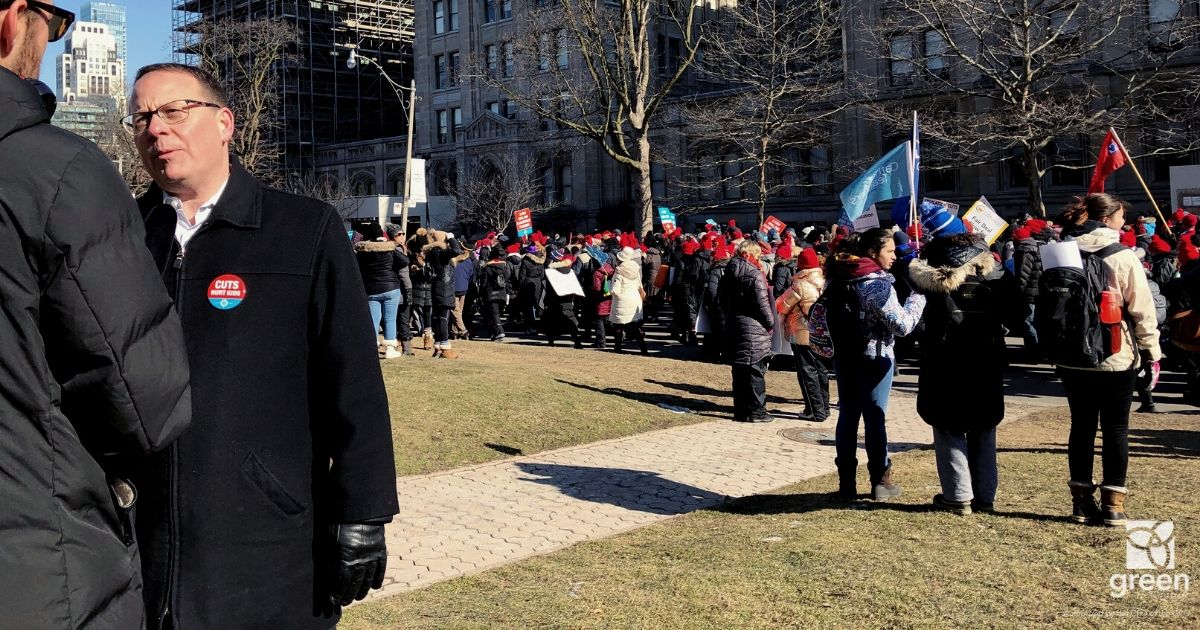 "It is time for the Premier to stop attacking education.
People have given a failing grade to his plan to pull thousands of educators out of schools.
The Conservatives are bull-headed if they keep negotiating for larger class sizes and per-student funding cuts.
Clearly they have underestimated how much the public cares about public education.
With 30,000 people on the lawn of Queen's Park, the solidarity with teachers and staff could not be more clear.
If the Education Minister wants to restore peace in our education system, he must fully withdraw his plan to damage the education system."