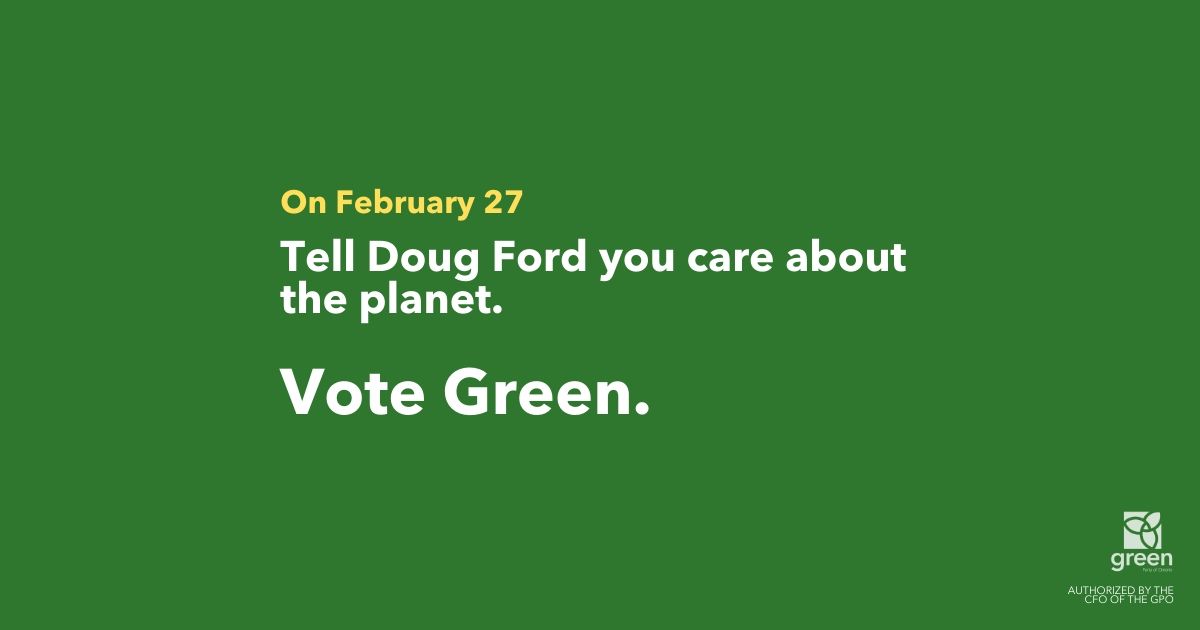 "The biggest casualty of the Ford government's decisions has been our children's future. People  have an opportunity to tell the Premier that they oppose his anti-climate agenda, and the best way to do that is by voting Green," said Schreiner. 
While people in Ottawa endure extreme floods and tornadoes, the Premier has been sabotaging climate action at every turn, from cuts to flood prevention to the cancellation of more than 700 renewable energy contracts. 
Benjamin Koczwarski and Andrew West will be championing the Green Party's positive vision for a clean and caring economy, where we tackle the climate emergency by creating jobs in cleantech, advanced manufacturing, home retrofits, green transit and caring for people. 
"The best time to transition to a green economy was twenty years ago, but the second best time is now. I'll be a voice for sustainable prosperity that benefits generations of Ontarians," said Koczwarski, an engineer and urban planner standing as the Ottawa-Vanier candidate.
"If everyone who ever thought about voting Green did vote Green, we would win," said Andrew West, a lawyer and the GPO's Attorney General critic who is standing as the Orleans candidate. 
By sending another Green to Queen's Park, voters can hold the Ford government accountable and build on the work Schreiner has done, which includes passing the first ever Green legislation in Ontario history. 
During the campaign, the candidates will also be focusing on key issues such as affordable housing, mental health and public transit.
Meet Ben at www.BKforOttawa.ca
Meet Andrew at www.AndrewWest.ca