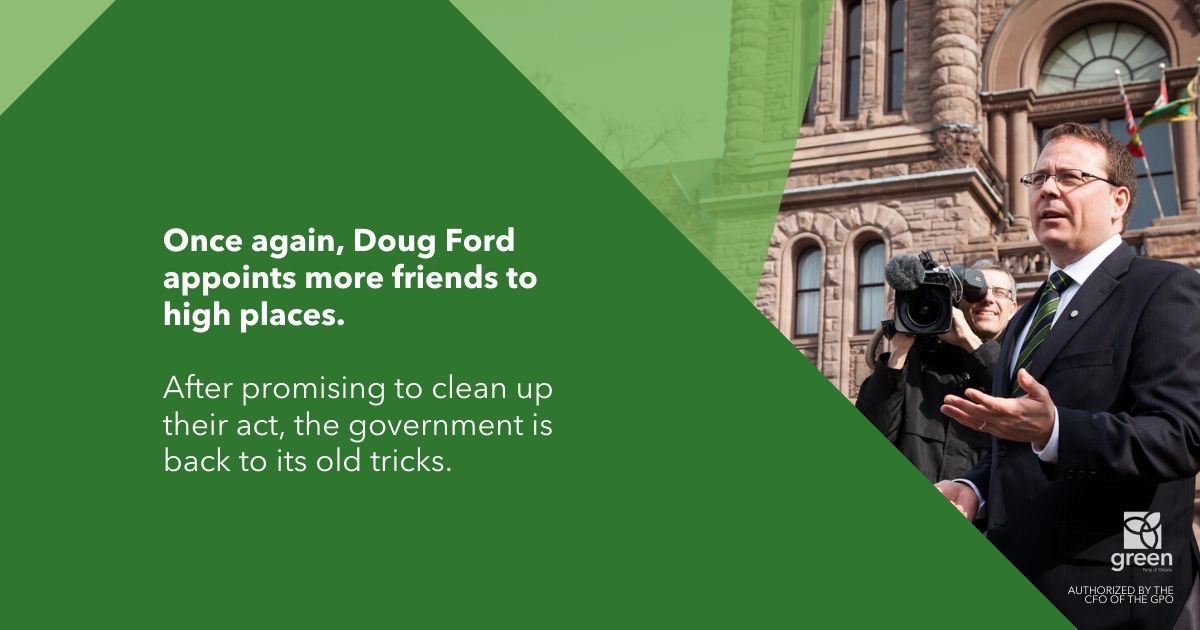 "These appointments raise a lot of eyebrows and suggest nothing has changed since last summer's cronyism scandal.
After promising to clean up their act, the Ford government is back to its old tricks.
Clearly there are still back channels for friends of the Premier and PC Party to be appointed to high-ranking positions."
"It's very worrying that Ontario's chief human rights commissioner was completely frozen out of this process.
This undermines the integrity of a body set up to do important work to defend human rights and combat systemic discrimination.
I am calling on the Attorney General to clarify how these two people appeared on his radar given that they were not among the 330 candidates originally vetted.
And if the Ford government truly wants to rebuild trust in this process, they will adopt the reforms I proposed in July to make appointments merit-based and transparent."