For more information, please contact
Cecilia Stuart
Building safety is not red tape
January 22, 2020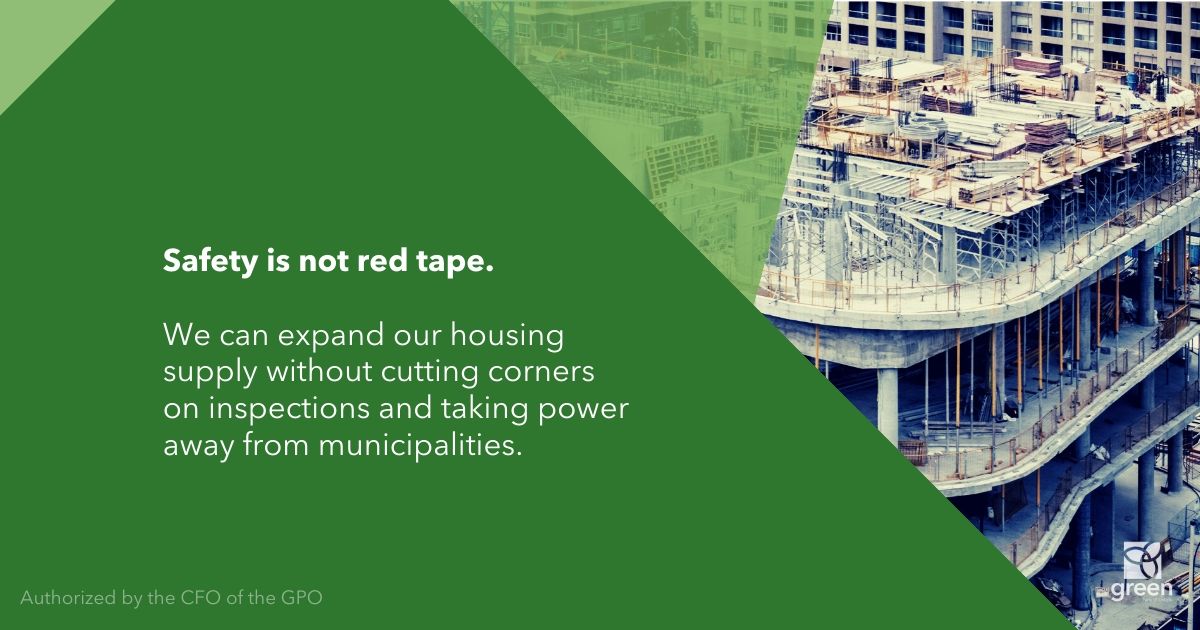 "Safety is not red tape. We can expand our housing supply without cutting corners on inspections and taking power away from municipalities.
I'm startled the Ford government would consider punching holes in the neutral, independent process for inspecting new buildings, especially after the scathing Auditor General report on Tarion.
I am worried that these proposed changes would create a conflict of interest that compromises safety and good quality work in service of speed.
The Premier should be working with cities to solve the housing crisis instead of undermining the good work they do."
-30-