For more information, please contact
Cecilia Stuart
Schreiner reacts to December job growth in Ontario
January 10, 2020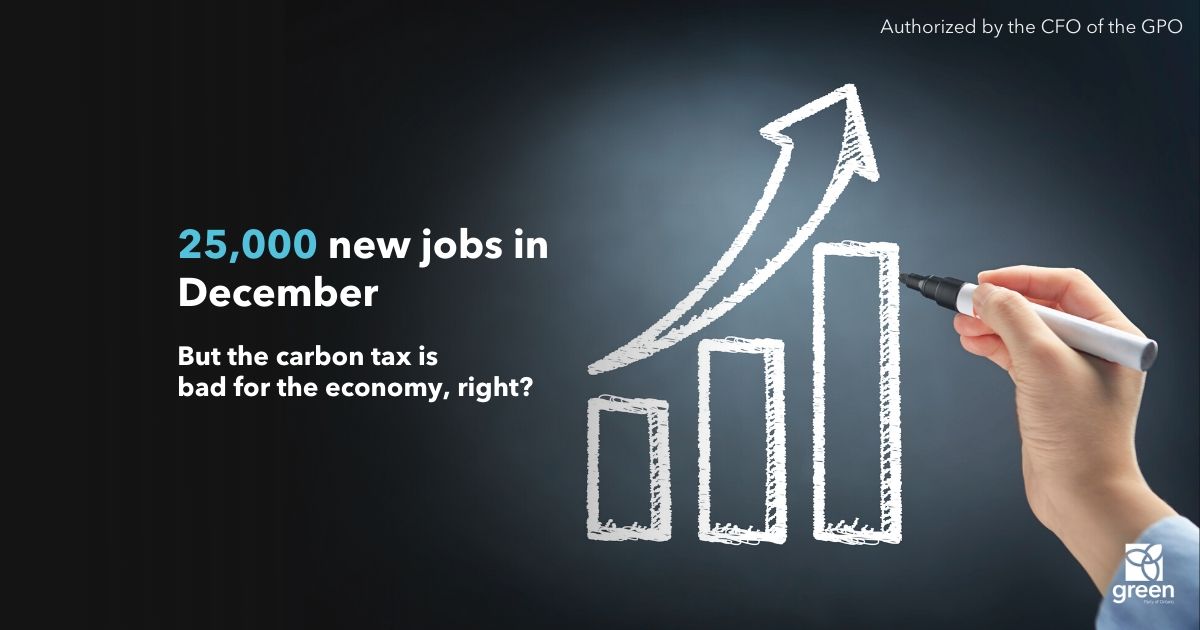 "The Ford government must stop talking out of both sides of its mouth.
If they are going to tout a strong economy, then they must drop the act about the carbon tax hurting the economy.
These numbers undermine the Conservative rhetoric and confirm that putting a price on climate pollution does not harm the economy.
It is shameful that Conservatives keep up the charade against the carbon tax while totally ignoring the climate crisis that is threatening our future.
Once again, I call on the Premier to stop sabotaging climate solutions and drop the $30 million lawsuit."
-30-