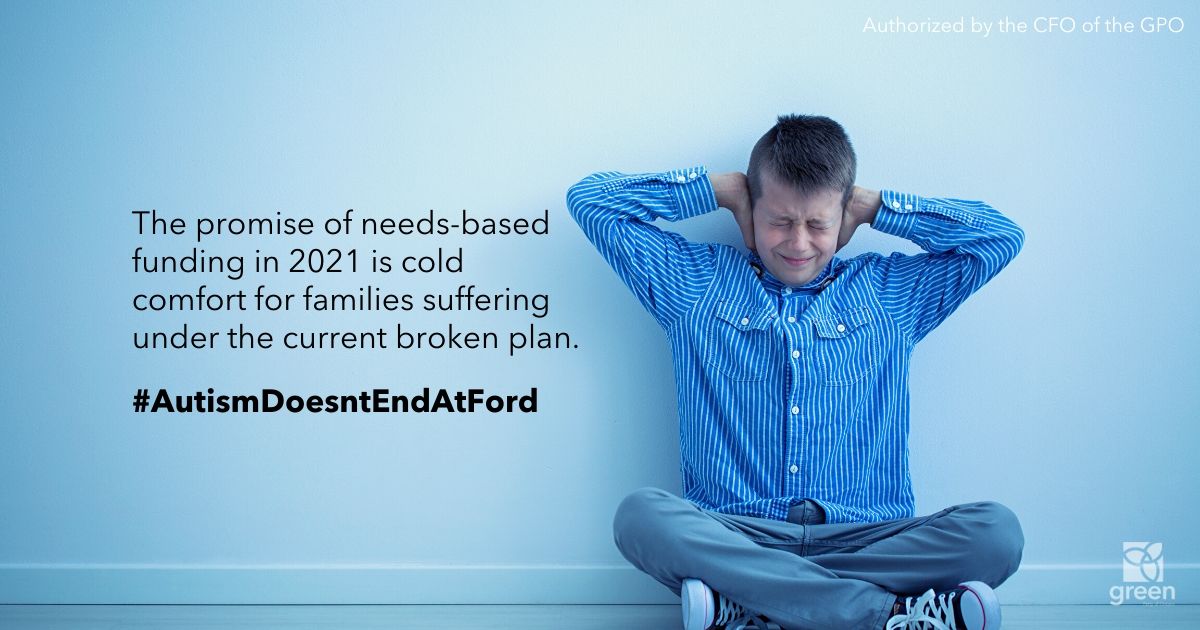 "People with autism were promised more than this and the Ford government continues to fail them.
The Conservatives' complete mishandling of this situation created a huge autism service gap that just keeps widening with new delays.
The promise of needs-based funding in 2021 is cold comfort for families suffering under the broken plan that will persist until then.
Parents are right to doubt the sincerity of this government because it continues to buy itself more time rather than solving the problem.
The Conservatives might say the right things on autism funding, but action matters more than words."