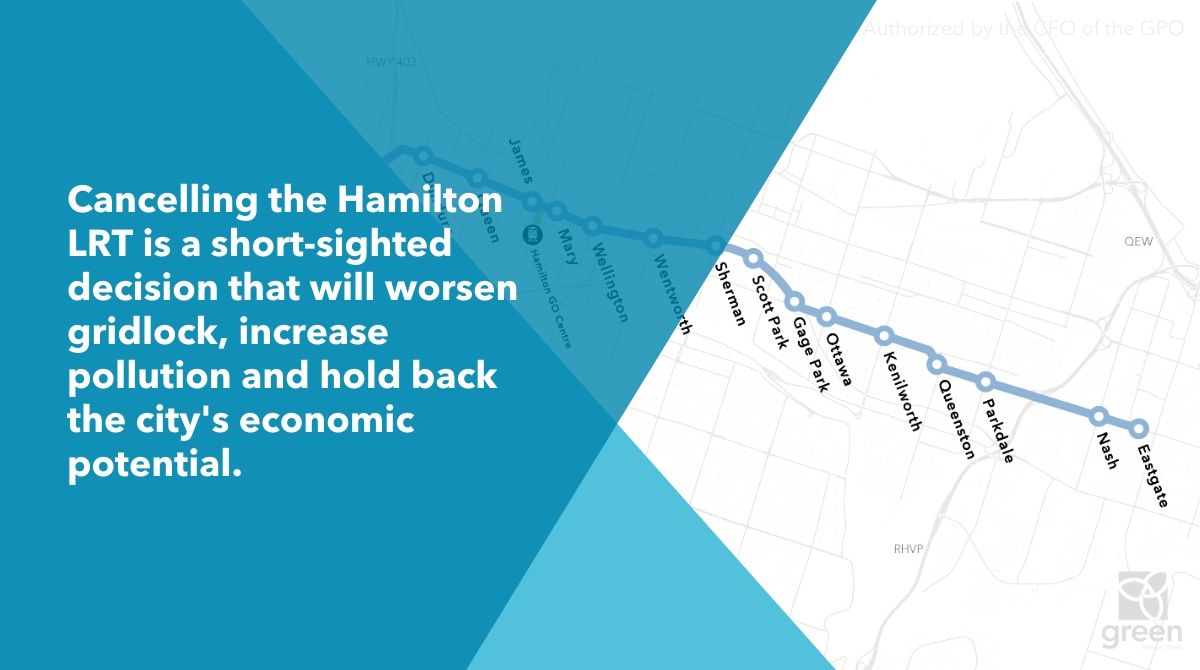 "Putting the Hamilton LRT on ice without giving any notice to the city is an utterly disrespectful way to treat a municipal partner.
The news is devastating for Hamiltonians, who deserve clean and modern mass transit as Ontario's third-largest urban centre.
The Premier should be working to contain cost overruns and find a solution that will get the LRT built instead of pulling the plug altogether.
This is an incredibly short-sighted decision that is destined to backfire.
It only punts the construction of sustainable public transit down the road, driving up the price tag in the future, while costing jobs and investment today.
But transit cuts like this were inevitable after the FAO revealed the Premier's plan to cut transit spending by 40% compared to the previous government.
The short-sightedness will only worsen gridlock, increase pollution, and hold back Hamilton's economic potential."