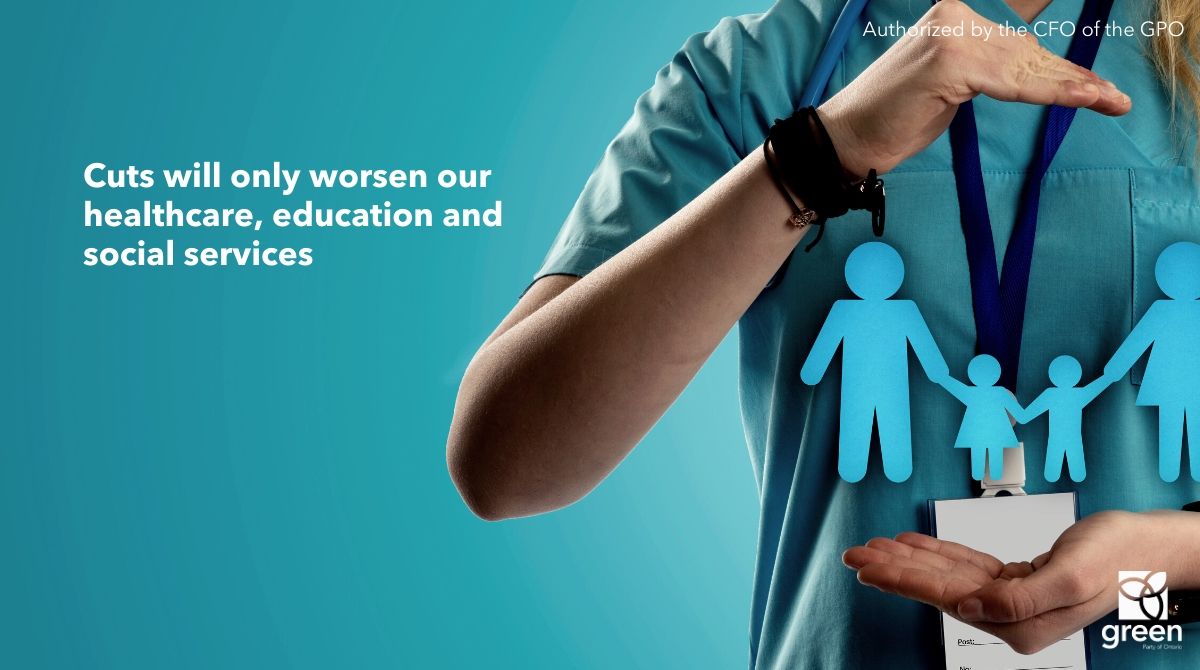 "The government's fiscal plan hinges entirely on cuts to public services that will only worsen the state of our healthcare, education and social services.
Ontario has the lowest per capita health spending in the country, and yet the Premier plans to shave another 10% off of that, depriving our healthcare system of the resources needed to care for people.
We cannot cut our way to prosperity.
The Premier should be finding the revenue sources we need to protect healthcare and education, but instead he is planning for additional tax cuts that will benefit the wealthy.
Fixing problems like hallway medicine will be impossible if Ontario is dead-set on pulling billions more out of vital public services."