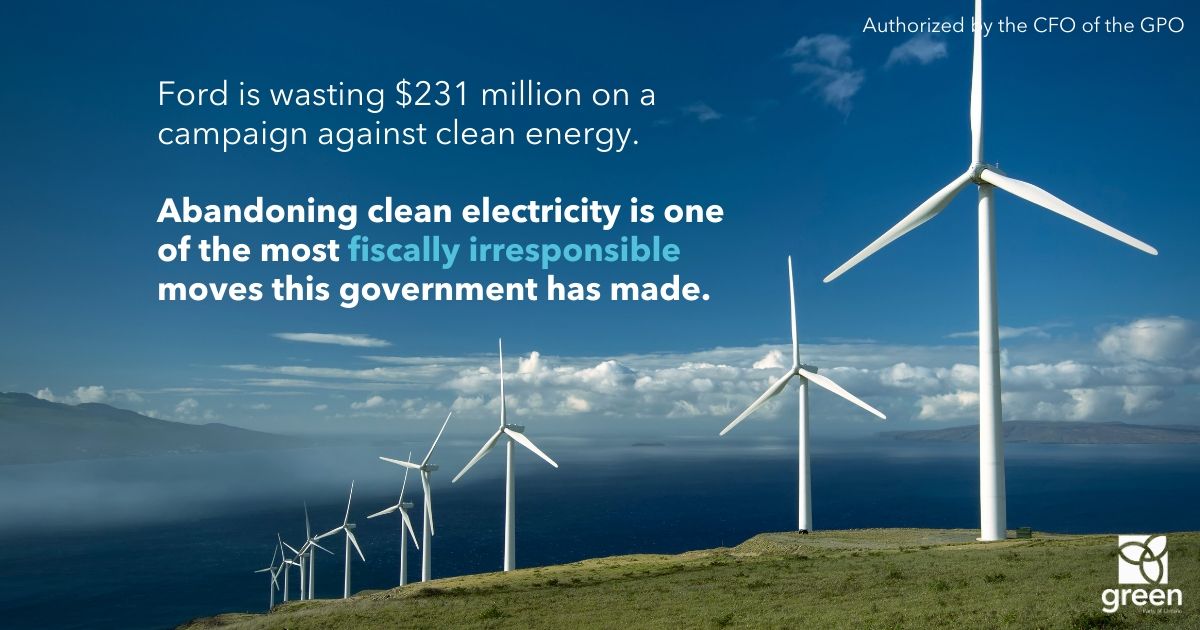 "It's unacceptable that Premier Ford is wasting $231 million on an ideological campaign against clean energy solutions.
The government is wasting our tax dollars ripping up contracts and literally tearing already built turbines out of the ground.
Abandoning clean electricity while the costs of wind and solar are plummeting around the world is one of the most fiscally irresponsible moves this government has made.
Ripping up contracts and tearing turbines out of the ground tells global investors that we want no part of the $355 billion they are pouring into clean energy every year.
It also confirms that Ontario has no plan to power our homes, buildings, and vehicles with renewable energy.
I continue to call on the government to conduct an independent public review of the present and future costs all sources of power generation, so that we choose the cleanest, most fiscally sustainable solutions."