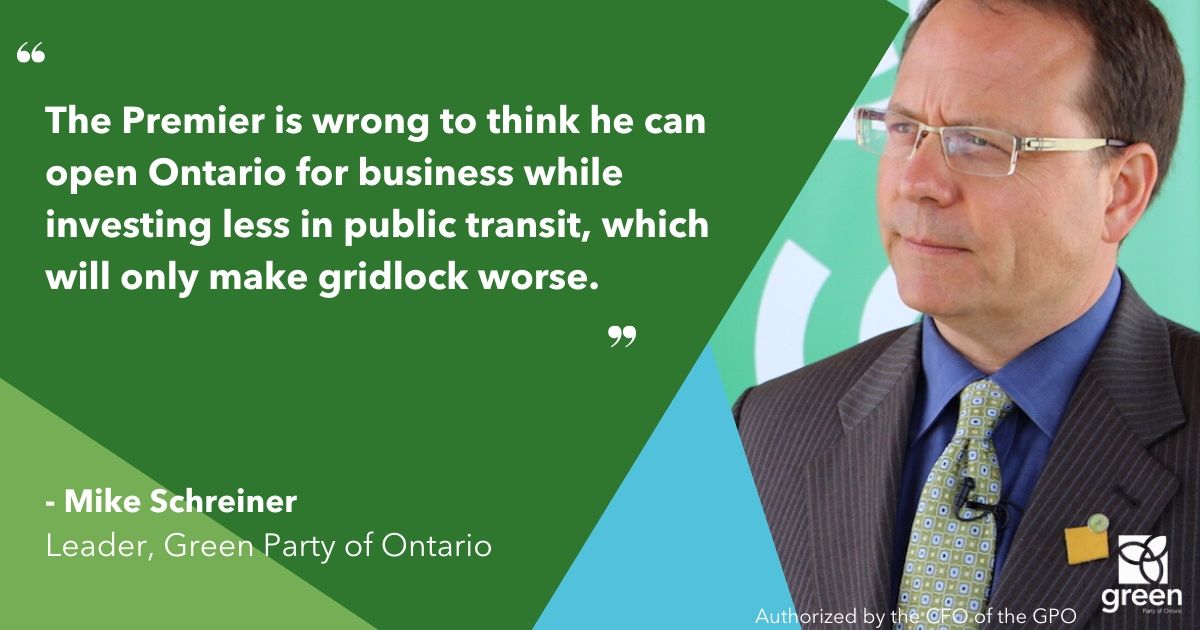 "The Premier is wrong to think he can open Ontario for business while making gridlock worse by investing less in public transit. 
Ford's focus on Toronto's transit has distracted from the transit cuts he is making in communities across Ontario. 
The average daily commute in the GTHA is 67 minutes, leading to $11.5 billion in lost productivity and depriving people of time with their families.
Instead of getting people out of their cars and onto public transit, he is reducing infrastructure spending on transit by 40% over five years, including a cut to the gas tax funding that municipalities need to build and operate transit. 
This report also highlights cuts to electric vehicles levelled by a government that is closing its eyes to the fast growing clean economy. 
Building fast, modern, clean transportation is the best investment we can make in the future, creating jobs and combating the climate crisis. 
Yet this Premier continues to actively fight against the transition to a clean economy."