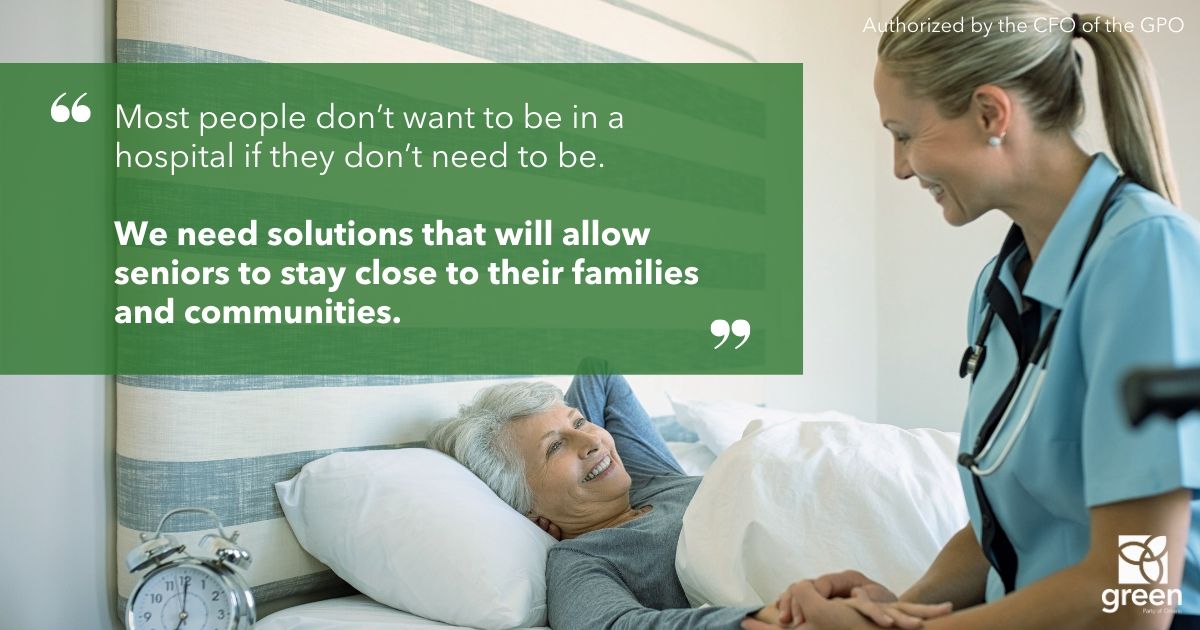 It is wrong that people are languishing in hallways and on stretchers when they could be receiving dignified and timely support in their homes.
I echo Home Care Ontario's call to better utilize our home care resources to support improved outcomes for patients and to reduce the strain on our crowded hospitals.
The reality is that most people don't want to be in a hospital if they don't need to be, and yet 15% of acute-care beds are being occupied by people who have no other option.
As our population ages, we need solutions that will allow seniors to stay close to their families and communities.
Delivering expanded services at home is one of the best investments we can make in our healthcare system, saving public dollars while offering the most appropriate care for people.
This extends to housing as well. Let's remove the barriers to ageing in place and unlock housing solutions that people want, from granny flats to seniors co-op housing.
I urge the Ford government to consider these recommendations that will better integrate home care into the province's healthcare planning.