For more information, please contact
Cecilia Stuart
Schreiner responds to Fall Economic Statement
November 7, 2019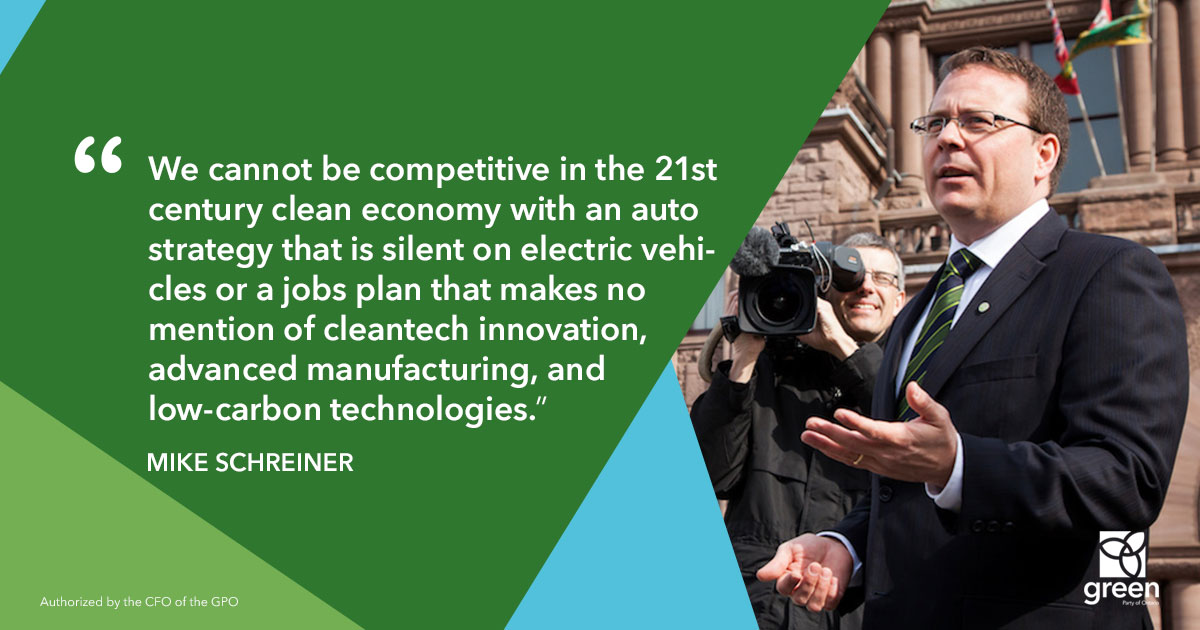 QUEEN'S PARK — Mike Schreiner released the following statement in response to the government's Fall Economic Statement:
"The government refuses to be honest with Ontarians about the state of our finances.
Despite what the government says, the $1.3 billion in spending is simply a reversal of cuts in the last budget, not new money for health care, education and social services.
We need an honest conversation, not magic math or storytelling.
But my biggest disappointment in this update is that it completely ignores the fastest growing sector of the global economy – the $26 trillion clean economy.
The government is either blind to the low-carbon future or it wants to cut Ontario off from it.
An economic plan from the 1970s doesn't do us much good in 2020 when the climate crisis is bearing down on us.
We cannot be competitive in the 21st century clean economy with an auto strategy that is silent on electric vehicles or a jobs plan that makes no mention of cleantech innovation, advanced manufacturing, and low-carbon technologies.
Worse yet, young people entering the workforce will bear a greater debt burden after the $671 million in cuts to financial assistance.
This financial update also sends the wrong message to farmers and people in need of housing.
For the 170,000 households on a waitlist for social and affordable housing, the $368 million cut to the Ministry of Municipal Affairs and Housing is a slap in the face.
For farmers, the $187 million cut to the Ministry of Agriculture, Food and Rural Affairs leaves them with less support to deal with the challenges they face."
-30-