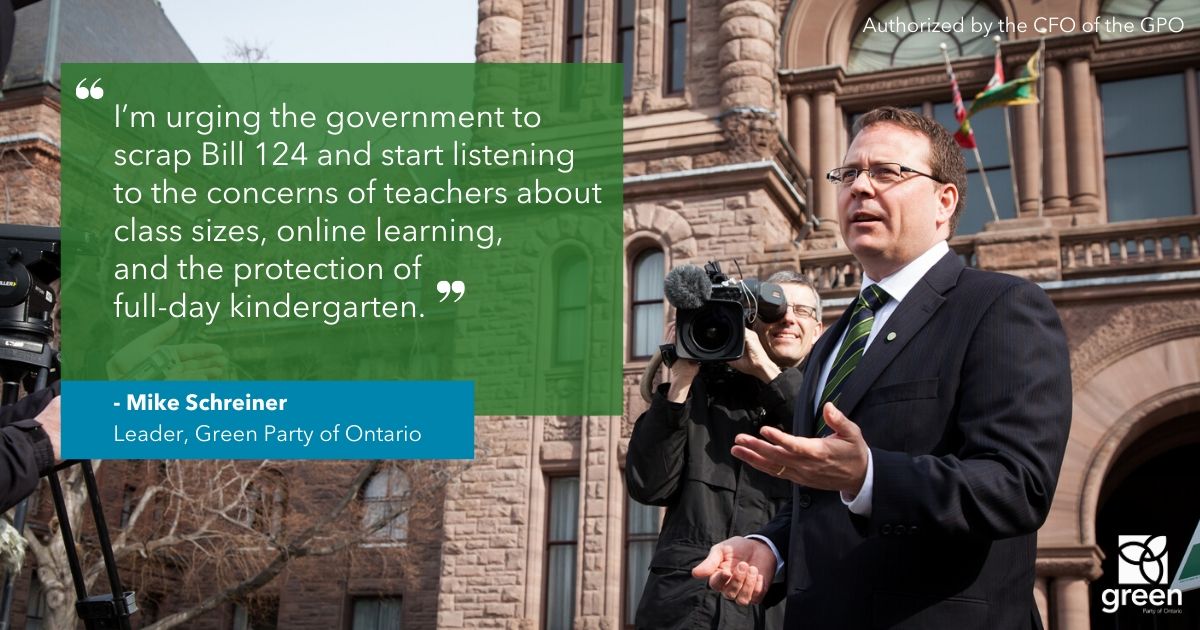 "The Ford government must take responsibility for driving us closer to a labour disruption.
Instead of negotiating in good faith, they are forcing through Bill 124, which freezes public sector wage increases, denying teachers their constitutional rights to collective bargaining. 
Bill 124 is a preemptive strike that has poisoned negotiations, and I am calling on the Ford government to scrap the legislation in order to get talks back on track.  
The Ford government must stop vilifying teachers, who are standing up for high-quality public education in the face of harsh cuts that will harm students. 
We know that violence is getting worse in Ontario classrooms and that more children are coming through the door with complex needs.
So it is appalling that the government is plowing forward on its plan to cut 10,000 teaching jobs, while refusing to discuss urgent issues that teachers are raising in negotiations.  
I'm urging the government to scrap Bill 124 and start listening to the concerns of teachers about class sizes, online learning, and the protection of full-day kindergarten."