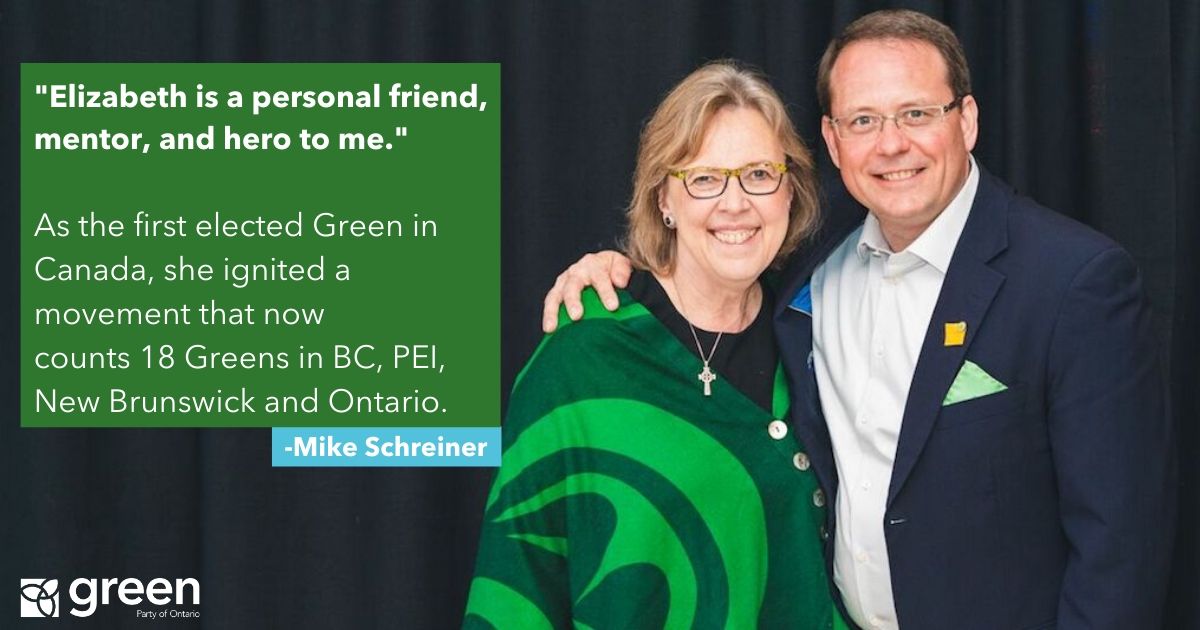 "Elizabeth has been a personal friend, mentor and hero to me. 
From the bottom of my heart, I thank her for putting the Green movement on the map in Canada and leading the party through historic growth and results. 
As the first elected Green in Canada, she ignited a movement that now counts 18 Greens in legislatures in Ottawa, BC, PEI, New Brunswick and Ontario. 
Elizabeth's legacy is indisputable, and for the last decade she has been the heart and soul of the Green movement in Canada. 
Her commitment to tackling the climate crisis and to leaving a healthy, livable planet for future generations has inspired millions of Canadians. 
I respect her decision, her desire to spend more time with family and the importance of moving the party forward with new voices. 
I wish Jo-Ann Roberts the best of luck as she now fills the role of interim leader. With her deep experience, the party is in great hands until a permanent leader is elected."