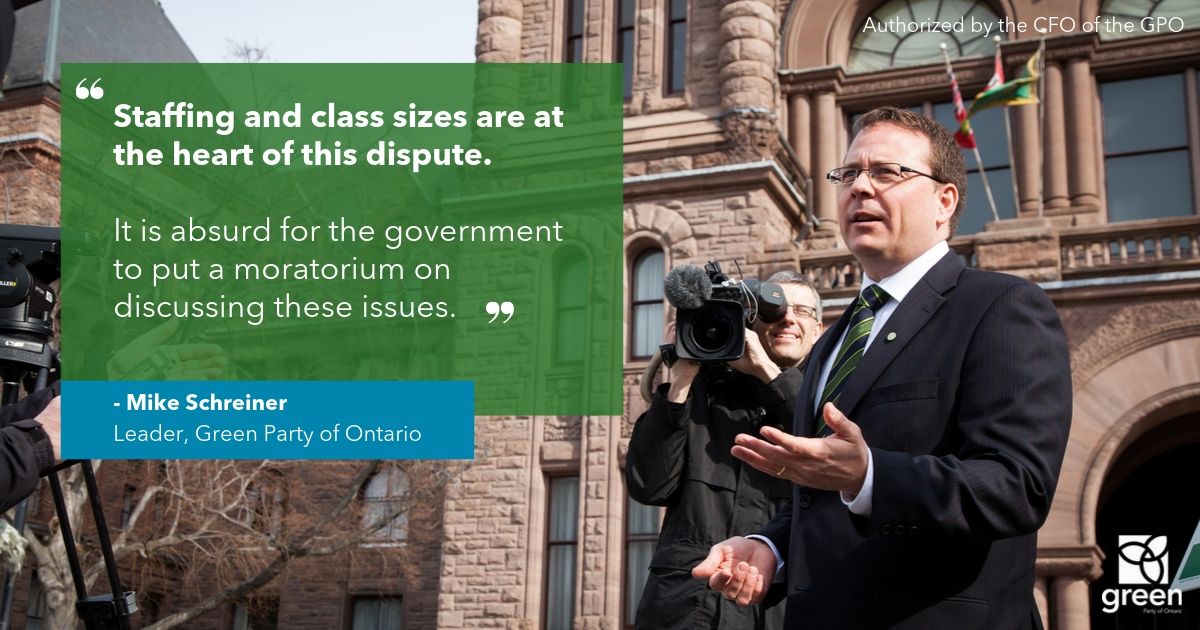 "I urge the Ford government to avoid an interruption to the school year by working hard to address the education quality concerns raised by teachers and education support staff.
I commend the union for being transparent about their bargaining position and for making clear that cuts to education are a direct threat to high-quality public education.
Now it's the government's responsibility to listen and be willing to back away from their cuts.
Staffing levels and class sizes are at the heart of this dispute, and so it is absurd for the government to put a moratorium on discussing these issues.
I urge the government to stop plugging its ears and to instead engage in good faith negotiations that can get this dispute resolved and keep kids in class."