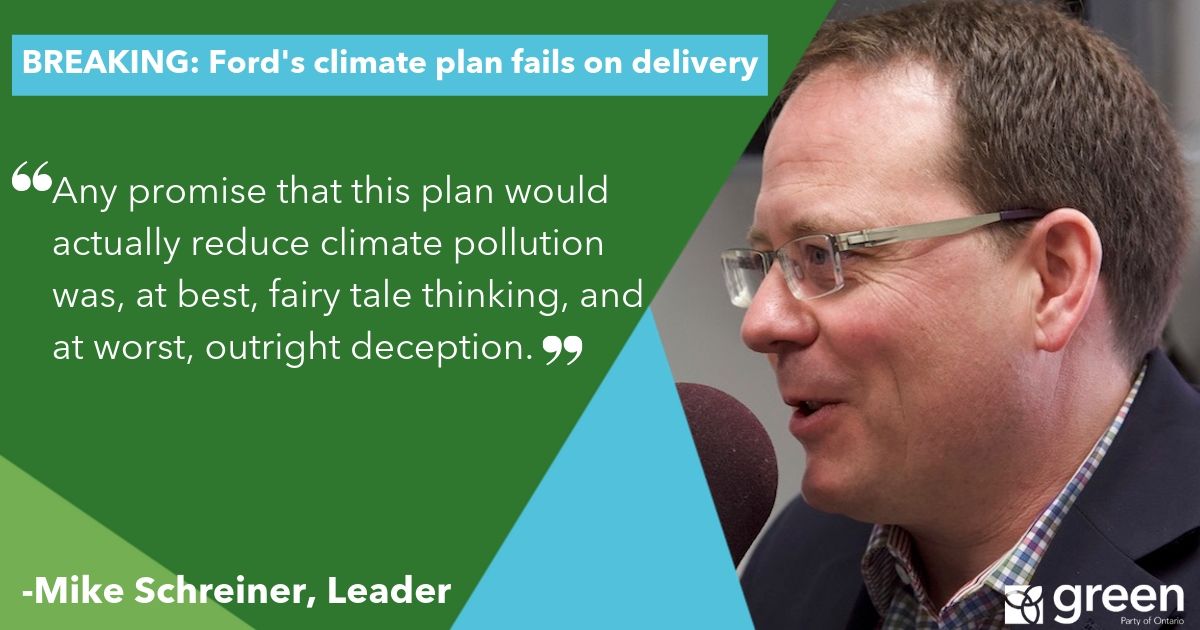 "Doug Ford's so-called 'Made-in-Ontario' climate plan is quite clearly a 'Made-to-Fail' climate plan. 
This report is troubling, but not surprising since the government has wasted money sabotaging climate solutions since day 1 – dismantling all previous climate initiatives and fighting tooth and nail to make pollution free. 
Any promise that this plan would actually reduce climate pollution was, at best, fairy tale thinking, and at worst, outright deception. 
Even on the weak promises they made, the government has made zero progress, a clear confirmation that Ford doesn't understand the urgency of the crisis. 
The Premier has reversed some of his bad decisions in the last few weeks. 
For the sake of our children and grandchildren, I wish he'd reverse his anti-climate agenda."