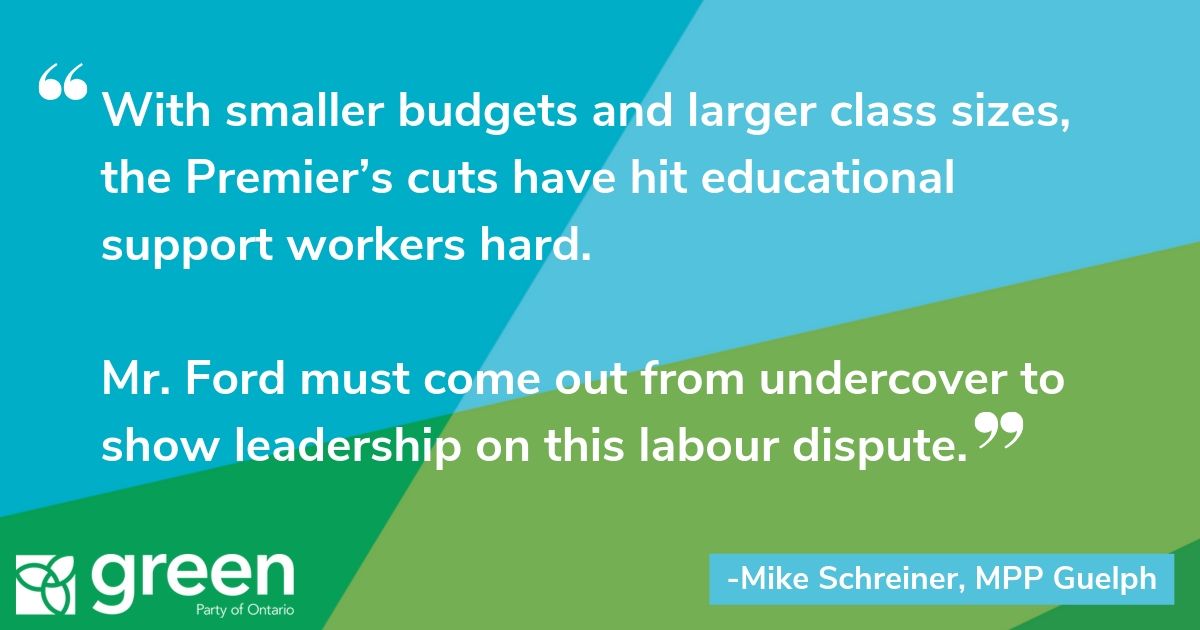 "Educational assistants, custodians, tradespeople and other support workers keep our schools running and yet are some of the lowest paid employees in the system. 
They deserve a fair contract that recognizes their hard work as well as the increasing pressures of their job, with, for example, increasing rates of violence in the classroom. 
With smaller budgets and larger class sizes, the Premier's cuts to education have hit CUPE workers hard. 
I respect their right to use labour action to advocate for themselves and students. I appreciate their efforts to defend high-quality public education, which is under threat from the Ford government. 
Like many parents, I am worried about the impact strike action could have on my daughter and students across Ontario. 
The Premier's ill-considered cuts have led us here, and he must come out from undercover to show leadership on this dispute. 
I urge the government to listen to CUPE workers over the next five days to understand their position and come to a resolution."