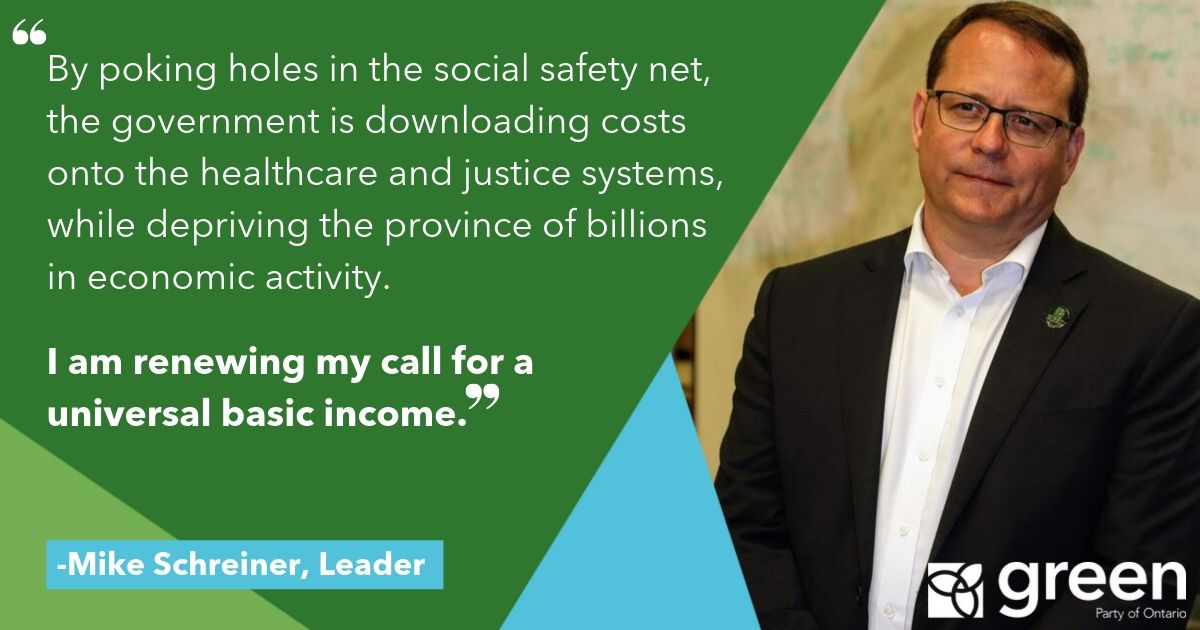 "This report confirms that the Ford government's 'cut-first, think-later' approach is not only bad for people, but it is also fiscally irresponsible. 
By poking holes in the social safety net, the government is downloading costs onto the healthcare and justice systems, while depriving the province of billions in economic activity. 
Short-sighted decisions like capping the minimum wage and slashing social spending by $1 billion drive people into poverty and cost the province as a whole. 
Stripping away investments in people means more individuals and families going to food banks, homeless shelters and emergency rooms rather than contributing to the economy.  
In the wake of this report, I am renewing my call for a universal basic income, which brings people into the economic fold instead of leaving them out in the cold. 
Studies show a basic income provides the buffer people need to deal with the challenges keeping them in poverty – from retraining for a new job to accessing mental health services. 
If the Ford government is truly committed to fiscal responsibility, then it must reverse course on cuts to social services."