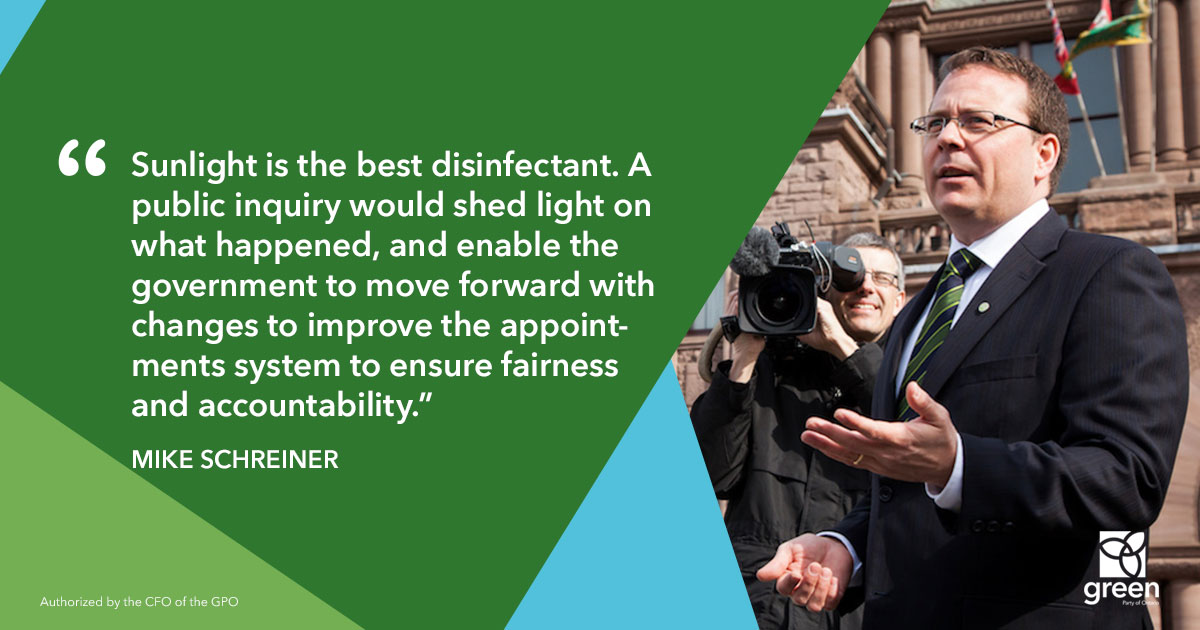 Orangeville, ON — Green Party of Ontario Leader, Mike Schreiner, released the following statement in response to former OPP Deputy Commissioner Brad Blair's request for a public inquiry:
"I support the call for a public inquiry into the public appointments process.
Brad Blair's abrupt dismissal earlier this year was deeply concerning. Even the appearance of improper interference by the Premier's office in firing a whistleblower undermines public trust.
And we know that the existing appointment process is flawed beyond just this one instance.
The Ford government has only committed to reviewing the appointments process internally, behind closed doors, away from the public eye.
Sunlight is the best disinfectant. A public inquiry would shed light on what happened, and enable the government to move forward with changes to improve the appointments system to ensure fairness and accountability."